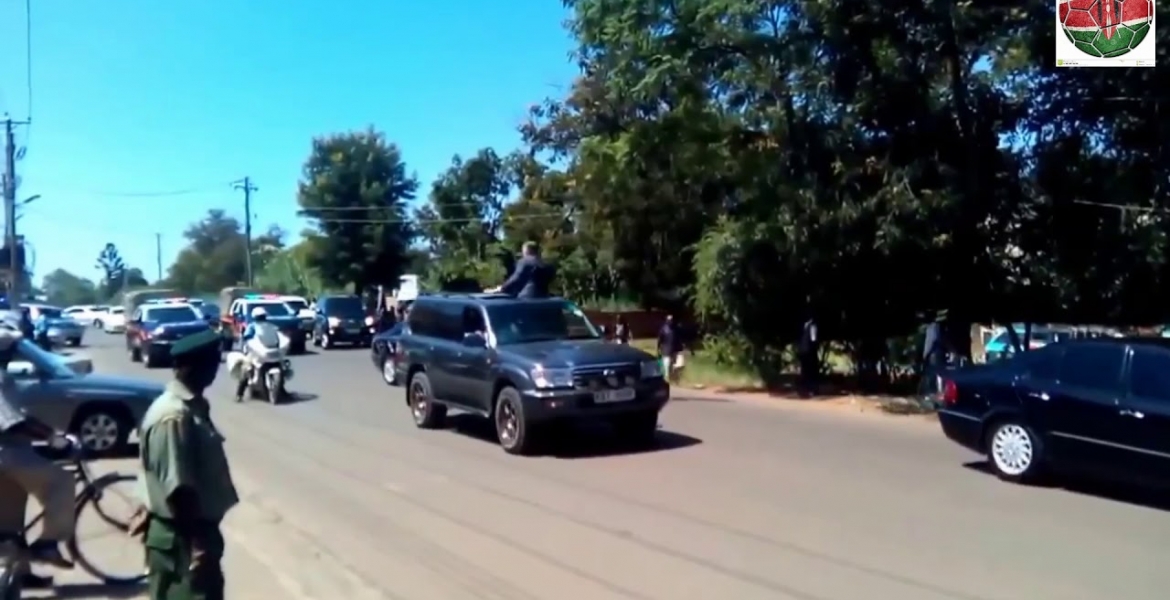 Inspector General of Police Joseph Boinnet says action will be taken against officers who assigned more than eight police cars and outriders to self-proclaimed prophet David Owuor during his grand entry into Nakuru town on Friday.
In a statement to newsrooms, Boinnet says the kind of security given to Owuor is "inappropriate" and smells of "misuse of public resources."
"The law allows one to hire police for private functions; however, not to the scale depicted in the [Prophet Owuor] video. [I am assuring you that] action [is] being taken. Misuse of public resources is not permitted," Boinnet says.
A video of the clergyman's pompous arrival in Nakuru town, which has gone viral on social media, features eight fully-occupied police cars fitted with sirens and two motorcycle outriders accompanying his convoy. Owuor's motorcade consists of more than 40 mid and high-end vehicles.
Hundreds of his followers lined up on the periphery of Nakuru streets for hours waiting to welcome the preacher. Traffic flow within the town was affected for hours as security officers closed some roads to give way for Owuor's entry.
The preacher is in town for a meeting dubbed
the "Mega Revival Meeting" at Menengai Grounds on December 29th, 30th and 31st. Organizers of the event say the preacher will "offer healing services" and "curse illnesses."
Here's a video of Owuor's entry into Nakuru; https://youtu.be/gYFoqtEc86w