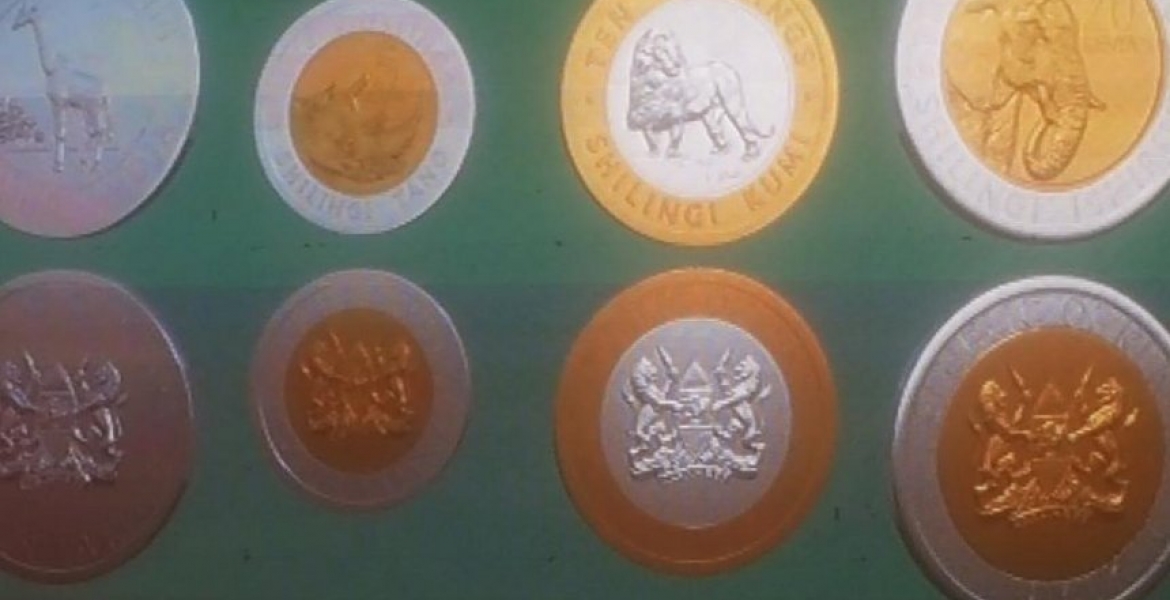 The Central Bank of Kenya (CBK) on Friday unveiled Kenya's new-look coins that conform to 2010 constitutional requirements.
The new generation currency coins were launched by President Kenyatta at CBK headquarters in Nairobi.
"The new coins, which are now legal tender, were issued today via a gazette notice, and have significant aspects of our nation which will serve as a means of preserving our culture and passing relevant knowledge," says President Uhuru in a statement.
The new coins contain symbols as opposed to portraits of persons as required by the 2010 constitution. 
The new coins, which come in units of one shilling, five shilling, 10 shilling and 20 shilling, contain special features that make them accessible to people with visual challenges including the blind.
The new currency bear image of giraffe (Sh1), rhino (Sh5), lion (Sh10) while the 20 shilling coin has the image of an elephant. Sh1 is silver in colour and weighs 5.5g, while Sh5, Sh10 and Sh20 weigh 3.75g, 5g and 9g respectively.
"CBK invited the public to provide their views on the elements that they desired on the coins. Having considered all submissions, CBK considered the most appropriate elements including the designs that best meet CBK's technical requirements, serve the public aspirations and capture the spirit of the constitution," says CBK Governor Patrick Njoroge.
The old-generation coins bore portraits of former presidents Jomo Kenyatta and Daniel arap Moi.