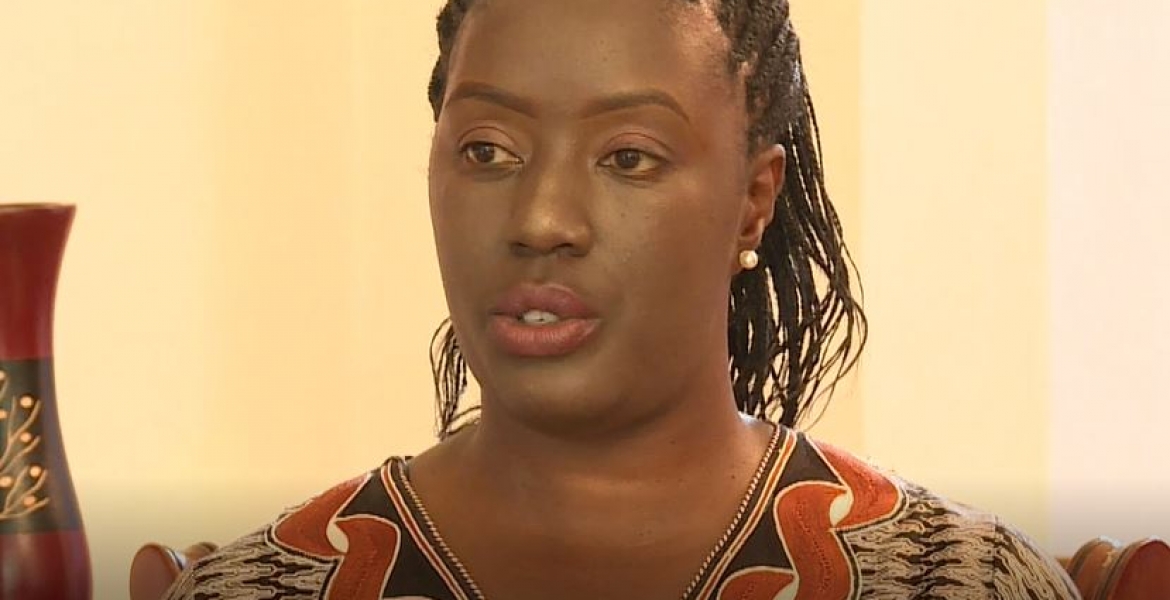 Opposition leader Raila Odinga's daughter Rosemary Odinga has for the first time opened up about her life after she was diagnosed with aneurysms as well as a brain tumor in 2017.
Speaking during an interview with Citizen TV, Rosemary has revealed how her life took a sudden change after she collapsed during an event in Naivasha.
"I was doing a workshop for ladies who want to be politicians, and my head was just aching. Then I remember I was called for breakfast and I couldn't open the door… eventually, after knocking and opening the door, I just collapsed onto the help who was there," recalls Ms. Odinga.
"My older daughter ran to the clinic and they sent an ambulance which came and picked me up. Then they said we could drive to Nairobi but I said I couldn't make it so they sent for a chopper which brought me to Nairobi."
The 41-year-old says doctors at Nairobi Hospital said she could not have survived had they opted to ferry her to the city using an ambulance.
At Nairobi Hospital, Ms. Odinga was diagnosed with two aneurysms and a brain tumor, which was later removed in China after initially being flown to South Africa.
The mother of two says she has partially lost her sight, with one eye turning completely blind.
"I don't really see out of the left eye. I can see through the right eye but it's foggy; it's like looking through a glass with water in it. So I see mostly through the right eye but it's half the vision, and I can see things that are very close to me."
"As a family, and with my friends, we're still looking to see what is out there in the world because we hear that there are some solutions," she notes.
The lawyer and entrepreneur says she cried all the time and thought of giving up during the initial stages of partial blindness.
"I draw strength from my daughters… because of them, I'm alive. I said to myself, 'if I give up now, what am I teaching them? Am I teaching them that whenever you have a hiccup in life to give up?' And I said 'No! I have to continue and try and be successful,'" says Ms. Odinga.
Rosemary, who abandoned her bid for Kibra parliamentary seat following the illnesses, says she has not given up on her dream to serve people.
"There are so many examples in the world of persons with disability who are able to provide leadership to the community and I'll say what I've always said: if God gives me an opportunity, and people are willing to support me, then I'll not shy away from a leadership position," she adds.