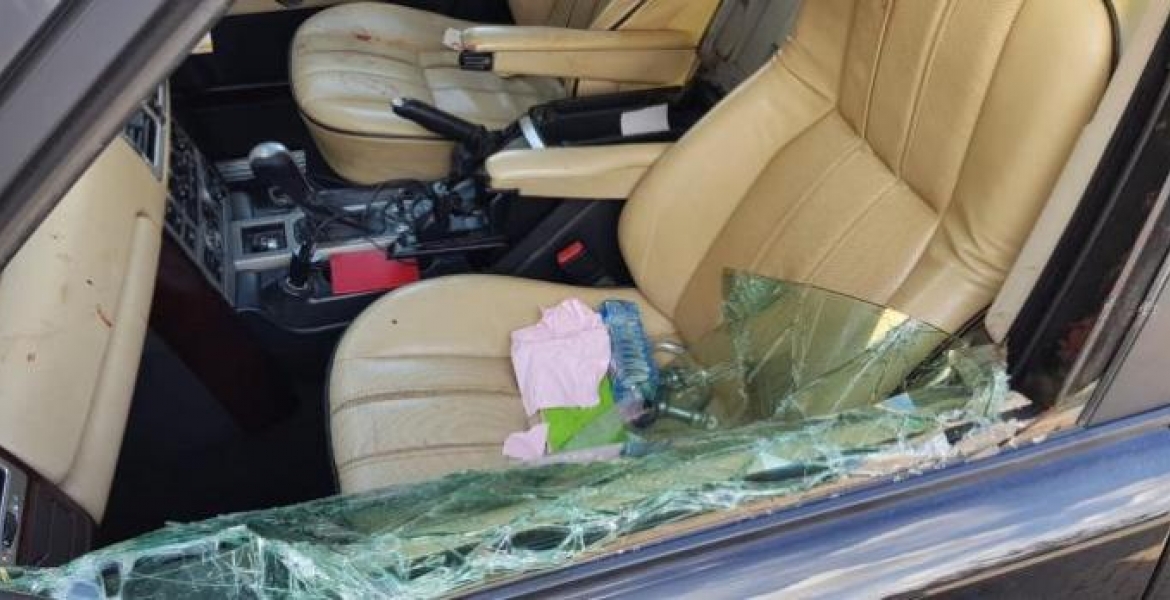 A Kiambu businessman has narrated how robbers stole more than Sh500,000 and other items from his car at a popular shopping mall in Nairobi in broad daylight.
Eric Ndichu, alias Ka-virginia, says he checked into Thika Road Mall (TRM) at around 1:30pm and parked his car at the shopping complex rooftop parking lot.
He then proceeded to a Kenya Commercial Bank (KCB) branch premised in the mall to withdraw some cash.
"l went to TRM's rooftop parking and headed to KCB bank around 1:30 p.m where I withdrew Ksh565, 000 before the early closing hours of banks," he says.
After making the withdrawal, he took the cash to his car, put it underneath the driver's seat before going back to the mall for other business.
On coming back, he found one of the car's window smashed with blood stains all over and the cash, together with other valuables including phones and laptops  stolen.
"Opening the door, I found all the money, phones, laptops and other valuables stolen," he states.
CCTV footage obtained by DCI officers investigating the incident shows five people, including four men and a woman, trailing him from the time he arrives at the shopping complex.
One of them is seen smashing the window and sustaining injuries in the process as a second robber enters the car to take the cash and other valuables. The five quickly leave the mall in a white Nissan Tilda, registration number KCM 631X.
Ndichu has threatened to sue the mall's management over the incident, noting that they should have warned shoppers to park at their own risk. He reported the incident at the Kasarani Directorate of Criminal Investigations office.
The tycoon, who has interests in the construction industry, has set his eyes on Githunguri parliamentary seat in the next election.