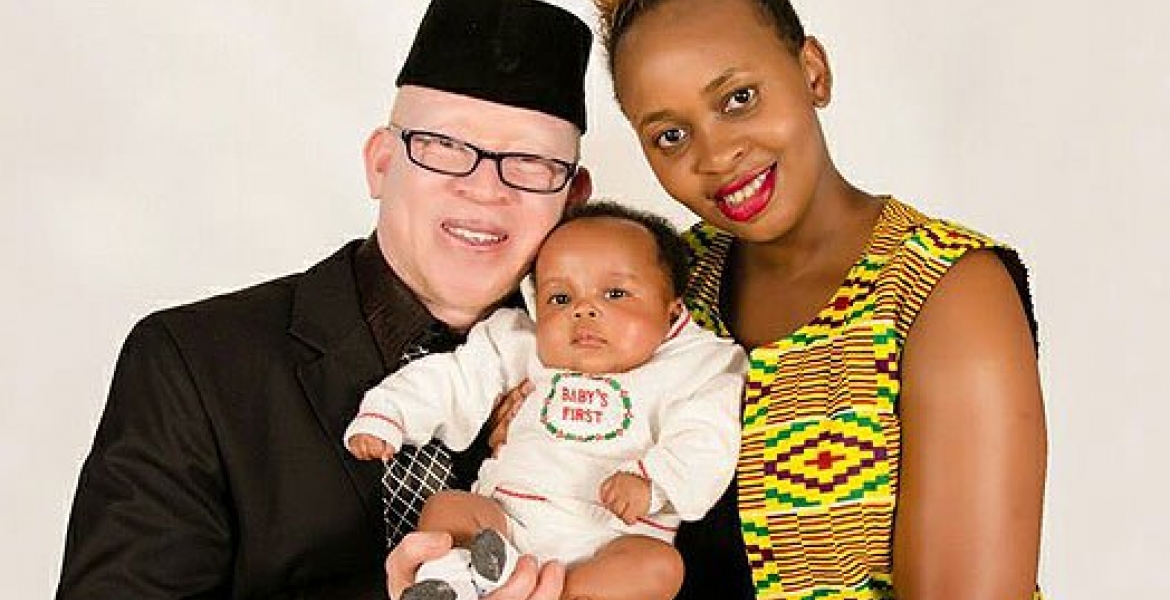 Nominated Senator Isaac Mwaura has opened up about the disturbing comments he gets from people following the death of two of his babies last year.
Mwaura's wife, Nelius Mukami gave birth to triplets – two boys and a girl in January 2017 but the three were placed under the Neonatal Intensive Care Unit for 11 weeks because they were born prematurely. Sadly, two of them did not survive.
In an interview with Word Is, the politician has opened up about how some people use the death of the two babies to attack him, with some claiming that he sacrificed them. 
"I am a happy dad of one surviving child from my triplets. I love the way we play around with him because he reminds me that if his brother and sister would be alive today, they would have also been like him because they looked alike," says Mwaura.
Mwaura further discloses that others attack and insult him on the basis of albinism, although he says he has learnt how to deal with such attacks.
"People attack me on the basis of albinism and tell me nitauzwa Tanzania. They even say that I sacrificed my children. In the beginning, you feel the trolls but over time you realise it is common and decide to just laugh because that is when you are making an impact."
"I even thought of blocking the trolls but realised that is a way of attracting traffic on their timelines, through posting controversial sentiments on my timelines."