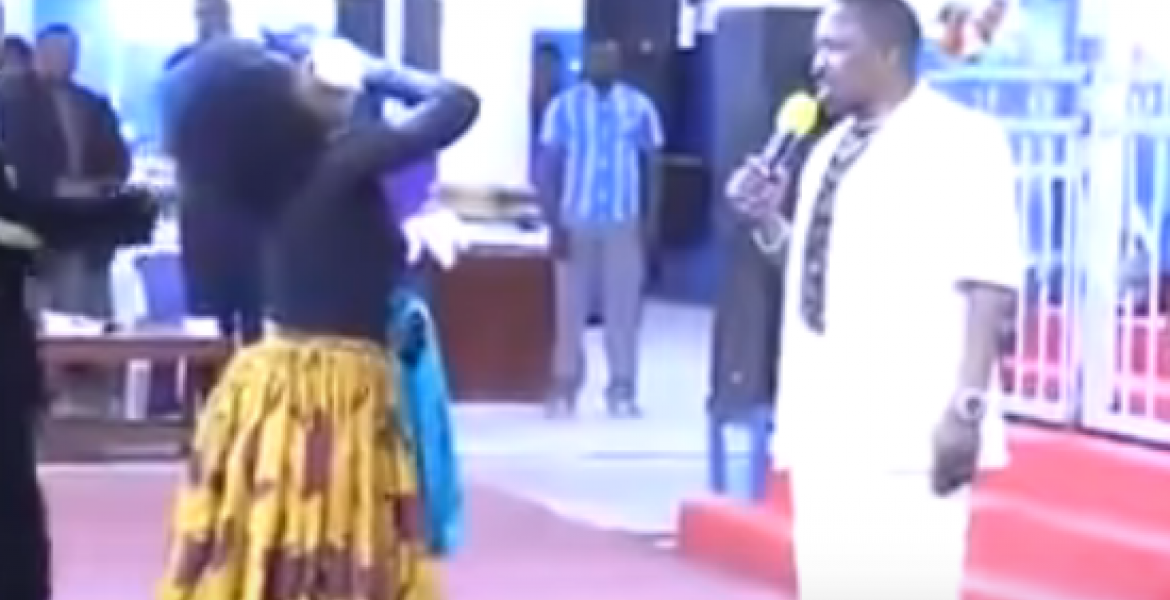 A video of controversial Kenyan preacher James Ng'ang'a of Neno Evangelism 'exorcising demons' out of Tanzania gospel songstress Rose Muhando has gone viral on social media.
In the seven-minute video clip, the famous singer is seen rolling and screaming on the pulpit of Neno Evangelism's church as Pastor Ng'ang'a casts demons out of her.
"Rose, I asked you to come here. Why are they [demons] breaking your arms?" poses Pastor Ng'ang'a.
".., tell that demon to leave your body. [I order you, demon, to] release her from the shackles, which have stalled her music career and gospel work," Ng'ang'a adds.
"Killer [demon], which part of Muhando's body have you occupied; have you set her body on fire?" the preacher says while holding the musician.
"I burnt her," Ms Muhando replies in a manner suggesting the demons are the ones talking in her.
"How many of you have camped in her body?" the Bishop asks to which Rose replies: "It is Rose's manager who sent us to disorientate her. We took all her cars and property. We even managed to drive her out of her home for three months now. We are ten of us pitching camp in her body. We also vowed to scuttle her attempts at trying to regain her feet in music. We've placed a demonic object in her, which has completely killed her talent. You know, when she sings [for God], she spoils our business."
After the session, the award-winning singer then gives her testimony in front of the congregation about how 'demons' have tormented her.
At the end of the video, Ng'ang'a says he gave Ms Muhando Sh5, 000 to facilitate her travel to the church.