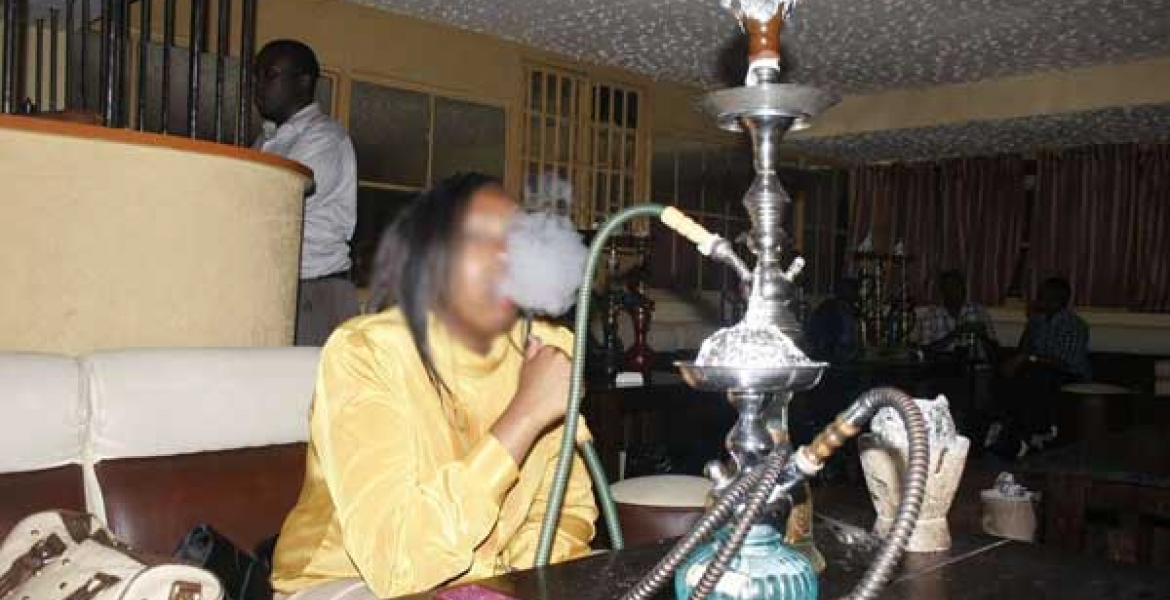 The government has launched a crackdown on those still selling and smoking shisha following its ban last year.
Kenya's Director of Public Health Kepha Ombacho has issued a directive to all public health officers across the country to carry out operations to ensure the ban is enforced.
In a memo, Ombacho notes that people are still selling and smoking the shisha at various entertainment joints especially in major towns.
"A spotcheck in major towns reveals that shisha smoking is still rampant in social joints.Further to thus, it has also been noted with concern that smoking in public places is also on the increase," reads the notice.
"You are required therefore, to move with speed and enforce the shisha ban together with the Tobacco Control Act CAP 245A."
The Ministry of Health imposed a ban on importation, manufacture, sale, consumption, promotion and advertisement of the substance last year citing health reasons.
"Any person who contravenes any provisions of these rules [Control of Smoking Shisha Rules, 2017] may, where a penalty has not been expressly provided for under any provision of the Act, be liable to the penalty contemplated under Section 163 of the [Public Health] Act," read a Special Gazette notice signed by then Health Cabinet Secretary Cleopha Mailu.
"Where no penalty is expressly provided for such offence, offenders are liable to a fine not exceeding Ksh.50,000, or to imprisonment for a term not exceeding six months, or to both and, if the offence, contravention or default is of a continuing nature, to a further fine not exceeding Ksh.1, 000 for each day it continues."
Mailu said the ban was meant to protect Kenyans from harmful effects linked to consumption of shisha. "The ban is purely driven by public health interest which is the golden thread that runs through all the laws cited," said Mailu.