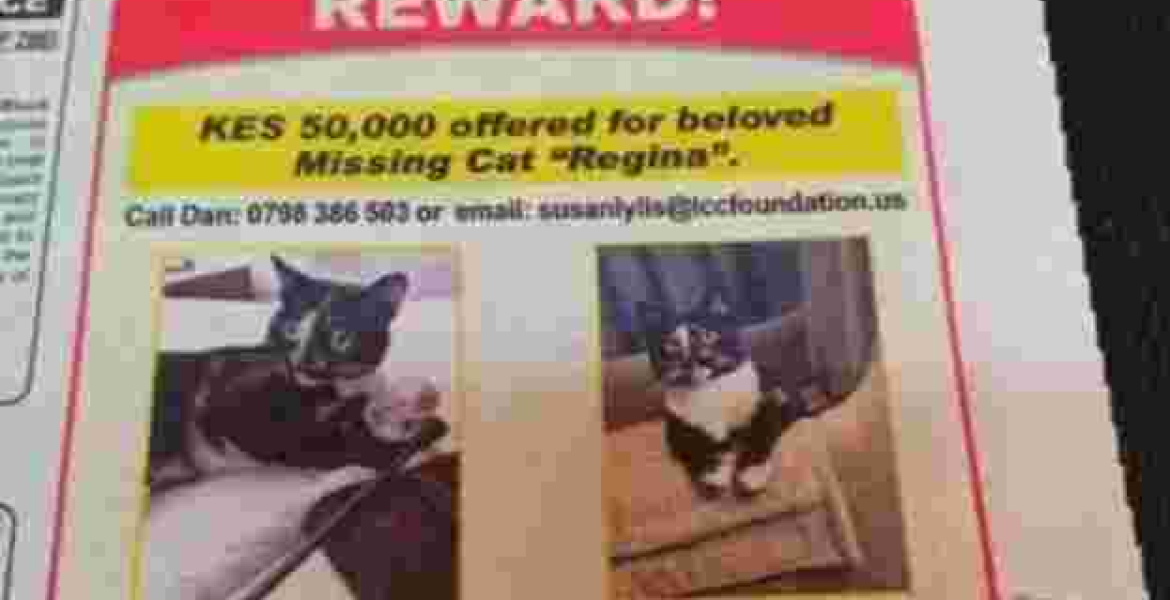 A Nairobi man has excited Kenyans on social media after he offered Sh50,000 cash reward for his missing cat, Regina.
In a paid up advert on a local national newspaper, the man identified only as Dan said the cat has black, white and greyish features.
He asks anyone with information about its whereabouts to contact him through telephone number or email address given in the advert.
"Regina was temporarily housed in Utawala when she got out on 12 August, 2018. Regina is friendly, hungry and frightened. Please call her name and offer her food and leave food so she will return. She may head from Utawala back home near Nairobi's Central Business District," reads part of the advert that has since gone viral online.
The owner also said one can alternatively call Andy Veterinary clinic "who will send a humane carrier to come and retrieve her."
The advert comes after recent reports that wealthy Kenyans were splashing up to Sh250,000 per year to insure their pets with insurance companies.