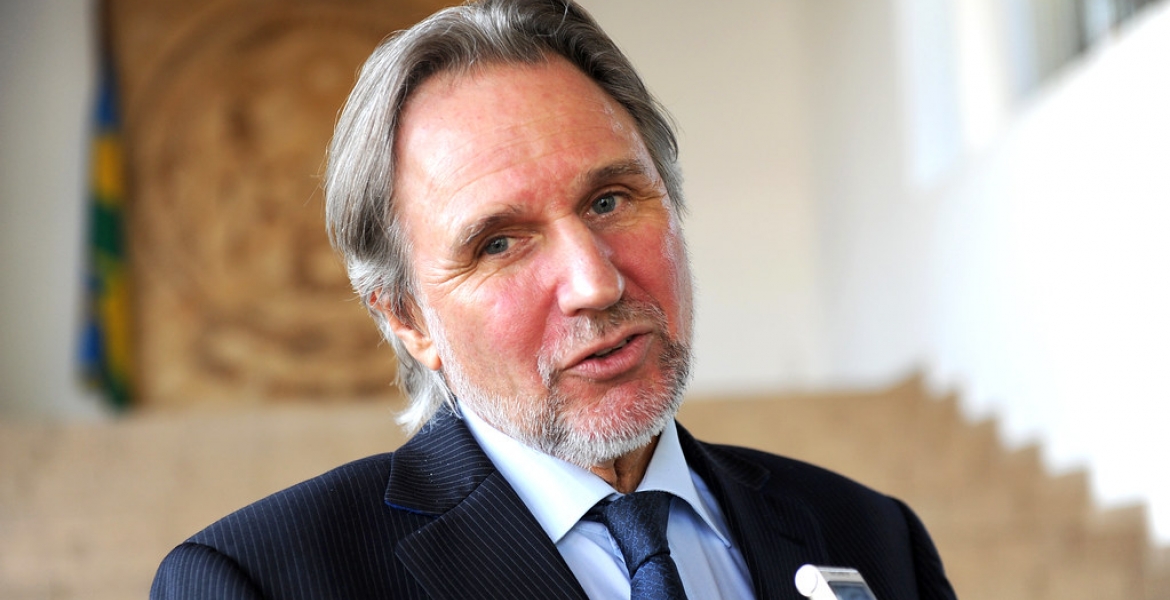 The Netherlands envoy to Kenya Frans Makken was forced to delete a tweet expressing his disappointment over Friday's High Court ruling on decriminalizing homosexuality in Kenya. 
In a tweet following the ruling by a three-judge bench, the ambassador termed the verdict as "very disappointing."
 "Very disappointing: High Court of Kenya declines to repeal the 162 section of the penal code which criminalizes same-sex conduct as this section is not deemed unconstitutional," Makken tweeted.
However, the diplomat quickly removed the post after Kenyans on social media attacked him, accusing foreigners like him of forcing Kenyans to accept their "bad practices."
Most Kenyans online congratulated the High Court for declining to repeal sections of the Penal Code that criminalize same-sex relations.
"But gay people are just playing victims. Just blowing a fanfare to demand sympathy.A thread…1. Have you been discriminated in any way based on your orientation? 2. Have you been required to state your sexual preferences anywhere in Kenya?" Apale posed.
"To the LGBT community, you can appeal the decision to the Court of appeal and up to the Supreme. While at it, please accept the fact that homosexuality is a foreign concept in Kenya that might take eons to become morally acceptable," Kimberly Sang noted.
In their ruling, Justices Roselyne Aburili, Chacha Mwita, and John Mativo noted that Section 162 (a) and (c) of Penal Code clearly stated that homosexuality is illegal in Kenya.
The section states: "Any person who — (a) has carnal knowledge of any person against the order of nature; or (c) permits a male person to have carnal knowledge of him or her against the order of nature, is guilty of a felony and is liable to imprisonment for fourteen years."
Another section recommends a five-year jail sentence for "indecent practices between males".
The judges further dismissed the petitioners' claims that failure to decriminalize homosexuality would lead to continued stigmatization of the LGBTQ community.
"There is no basis upon which the court can say they [LGBTQ community] will be discriminated. We, [therefore], dismiss the case that they will be discriminated," said the court.
"Stigma is not exclusive to the LGBTQ community. Everyone has the right to access health."