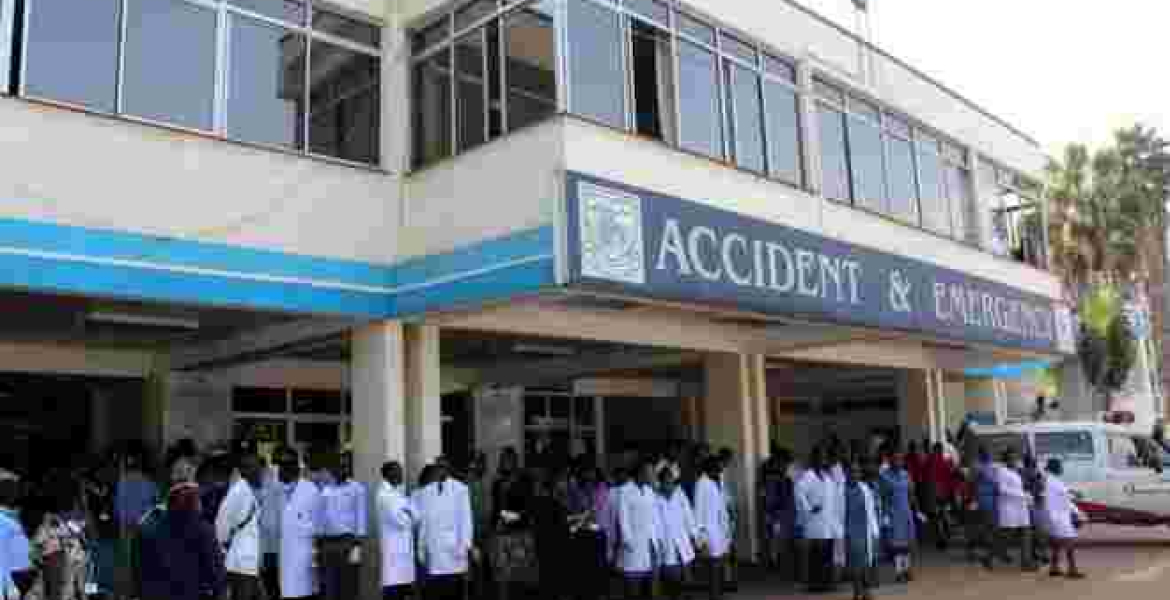 Kenyatta National Hospital (KNH) has once again been put on the spot after a video of a woman exposing how negligent doctors and nurses at the facility caused death of her mother went viral on social media.
In the video, the woman claims her mother passed away after a doctor she only identified as Zawadi refused to administer the right treatment on her.
The lady emotionally narrates what her mom went through in the hands on young college graduates and arrogant nurses at the Kenya's largest public medical facility.
She says her mother was rushed to Kenyatta hospital on Saturday after she was hit by a boda boda and sustained head injuries.
On arrival at KNH, she was not placed under emergency treatment even after the family sought to have her admitted to the Intensive Care Unit (ICU). They were informed that there were no beds available.
She was then taken to ward 5B where her condition worsened leading to her death. She says Dr Zawadi then called the family asking them to come and collect the remains of their mother.
She says the hospital management has doctored her mother's medical report to show that she was never admitted to the facility.
She says four police officers began trailing her after the hospital bosses learnt that she was in possession of evidence in form of videos showing how the KNH neglected her mother.
She said the officers want to get rid of the recordings and photographs that back her claims in order to save the hospital's image.
She also questions the qualification of KNH doctors after one said her mother had a blood clot in her head while the other said that there was some sort of watery liquid in her head.
Earlier this year, KNH was in the spot for the wrong reasons among them a rape scandal and another where doctors performed a brain surgery on a wrong patient.