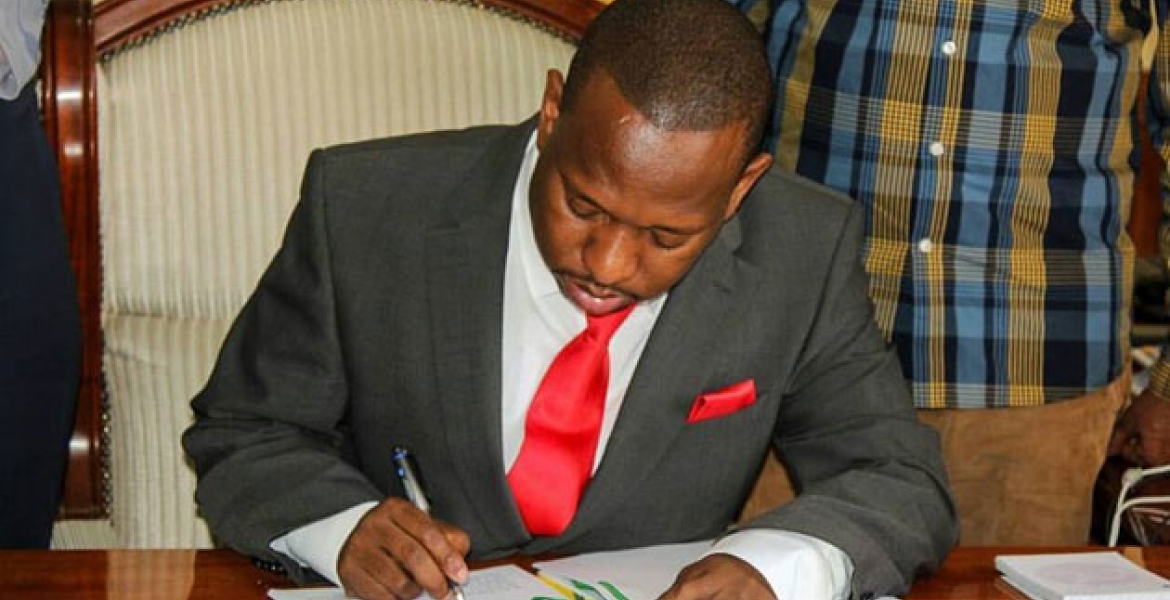 Nairobi Governor Mike Sonko on Friday unveiled names of newly appointed County Executive Committee (CEC) members.
Sonko has nominated Lucia Mulwa as the new CEC in charge of Education, Youth, Gender Sports, Culture and Social Services to replace Janet Ouko Muthoni, who resigned earlier this week citing intimidation, mistreatment, and threats by the Governor.
Dr. Stella Bosire Otieno has been named the new CEC for Health while Winfred Gathangu takes over Finance and Economic Planning docket.
Pauline Kaihiga Waititu has been appointed CEC for Public Service Management and Devolution while Sanjeev Kaur Sonia Birdi will be in charge of Environment.
CECs that have been retained from the previous Cabinet include Mohammed Dagane (Roads Infrastructure and Transport), Allan Igambi (Trade Tourism and Cooperatives) and Larry Wambua (Agriculture and Water).
Others are Newton Munene (ICT, Communication, and E-government) and Charles Kerich (Urban Planning, Urban Renewal, and Housing.)
However, Sonko has failed to nominate a candidate for the position of Deputy Governor Position as promised.
Sonko says he will name a nominee for Deputy Governor Seat in three weeks' time. This is after National Super Alliance (Nasa) made a late push for inclusion of their candidate in the final line up, in the spirit of Kenyatta-Odinga handshake.
"This is to notify you that I was ready with the name of the nominee but I have received a request from the NASA coalition that in the spirit of the Handshake and subsequent cooperation with ruling coalition, that I should consider their proposed nominee Rahab Wangui for the position of Deputy Governor," Sonko says.
"This is to notify that I shall not be forwarding the name of my Deputy Governor nominee today to allow for further consultations. I will, however, nominate a suitable Deputy Governor at the earliest possible opportunity."
"It will take a maximum of two, three weeks but I will come back immediately I consult. This seat does not belong to Sonko, it's a Jubilee seat, I have to consult widely, my party bosses, the President, and DP and party leadership," he adds.