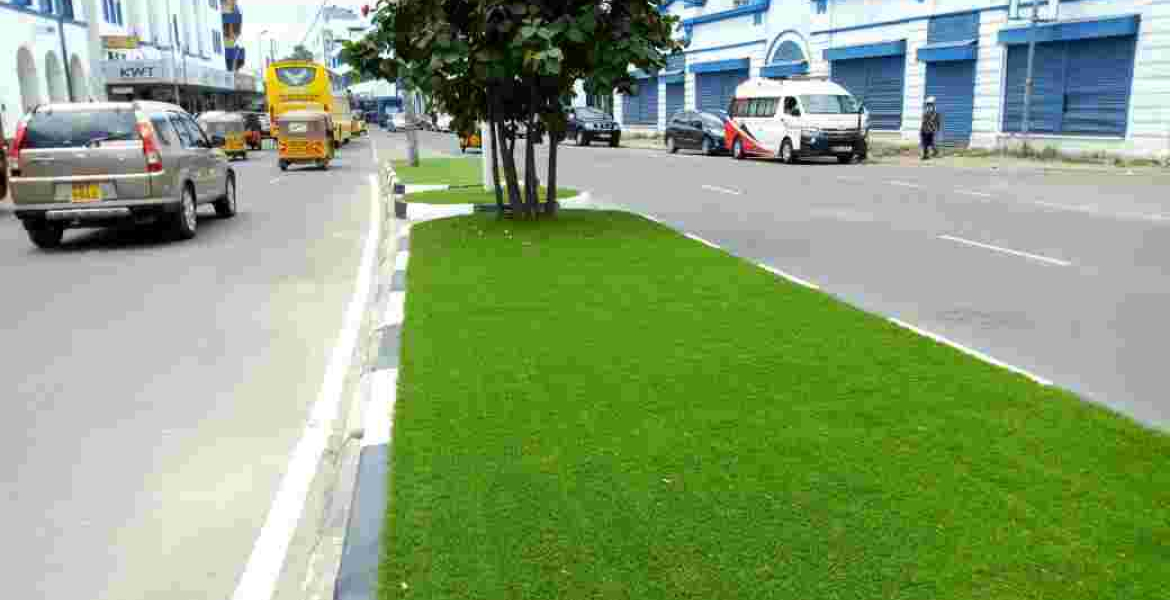 Governor Hassan Joho's administration has opted to use artificial grass made of plastics instead of planting natural grass in Mombasa city beautification project.
The first phase of the beautification project has seen Mombasa's Nkrumah road go green after use of synthetic-fiber made grass that looks like natural grass.
Artificial grass is commonly used in sports stadias and is usually laid like a carpet in a house.
The move has however elicited mixed reactions from the coastal city residents with some saying the county should plant natural grass which does not require to be serviced every now and then.
Others have expressed love for the artificial turf saying it looks better than natural grass and does not need constant watering and maintenance to keep it green.
Earlier this year, Joho issued an executive order requiring all residential and commercial buildings located in Central Business District(CBD) be painted with a uniform colour.
The order has seen majority of the buildings painted white with blue colour - which the county said symbolises the Indian Ocean.
"We picked the colour blue because it represents our heritage, the sea that is around us. The ocean is dear to our hearts. As a people we encounter it every day. People are asking why, but Mombasa has always been a tourist destination and we want to regain what we had lost,"  Mombasa County Transport, Infrastructure and Public Works County Executive Tawfiq Balala said.