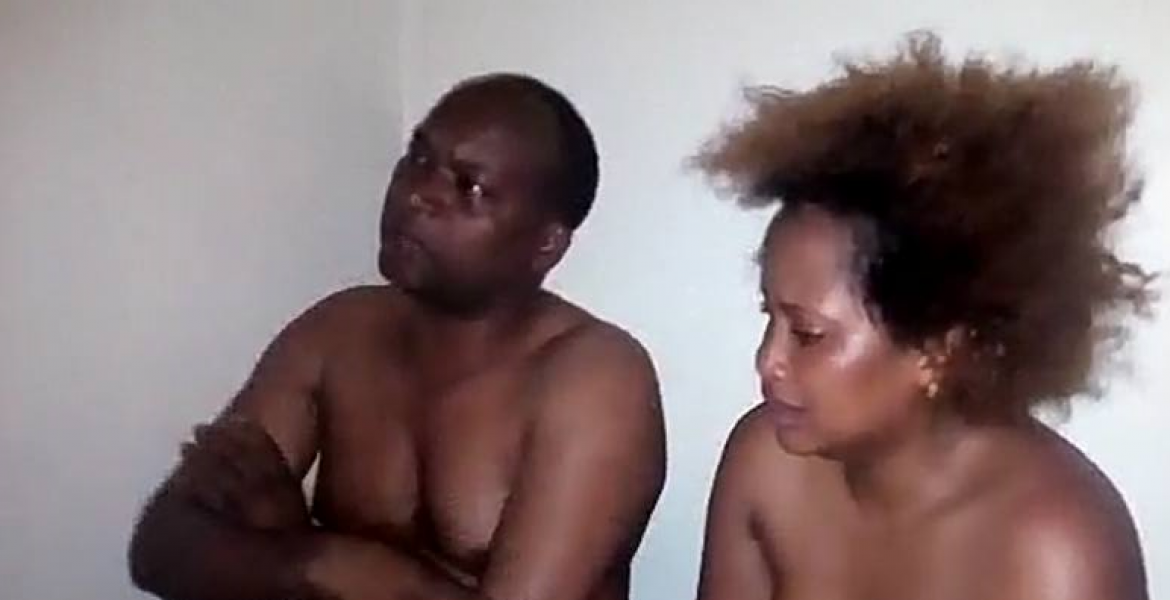 Kirinyaga Deputy Governor Peter Ndambiri's wife has forgiven her husband after he was allegedly busted in bed with a woman identified as Elizabeth Waithera Njuguna.
While addressing faithfuls at the Christ is the Answer Ministries (CITAM) Church on Sunday, Ndambiri, who last week explained the incident was a set up by gangsters, said that the incident bore all the marks of the devil.
"The devil had been defeated and the devil will not succeed," he said when he attended the church service.
His wife, who accompanied him to the church, said that Ndambiri had explained to her that Waithera was part of an extortion ring that was demanding Sh5 million in exchange of not making the video public.
She added that she had chosen not to allow the incident drive a wedge between her and the Deputy Governor.
Speaking to journalists last week outside Thika police station a day after the video leaked online, Ndambiri said the whole incident was a set up by extortionists.
"There is a group of gangsters targeting politicians and individuals they think have money in this country. The purpose of these gangsters is extortion and I am such a victim," he said.
"This is an episode that has brought a lot of shame but it has happened when people fall victims to gangsters. Anyone can fall victim and find themselves in a situation for purposes of extortion. I thank God that I am alive because these gangsters would have either killed me if I failed to comply to their demands. For me to save my neck I had to comply," stated Ndambiri.
He further stated that the gang forced him into a guest room in Thika town, where he was forced to strip naked together with the lady. They then harassed him while filming the incident to make it appear as if he had been caught sleeping with someone's wife.
"I do not know the woman nor do I have a relationship with her, I was set up after I refused to part with Sh5 million."