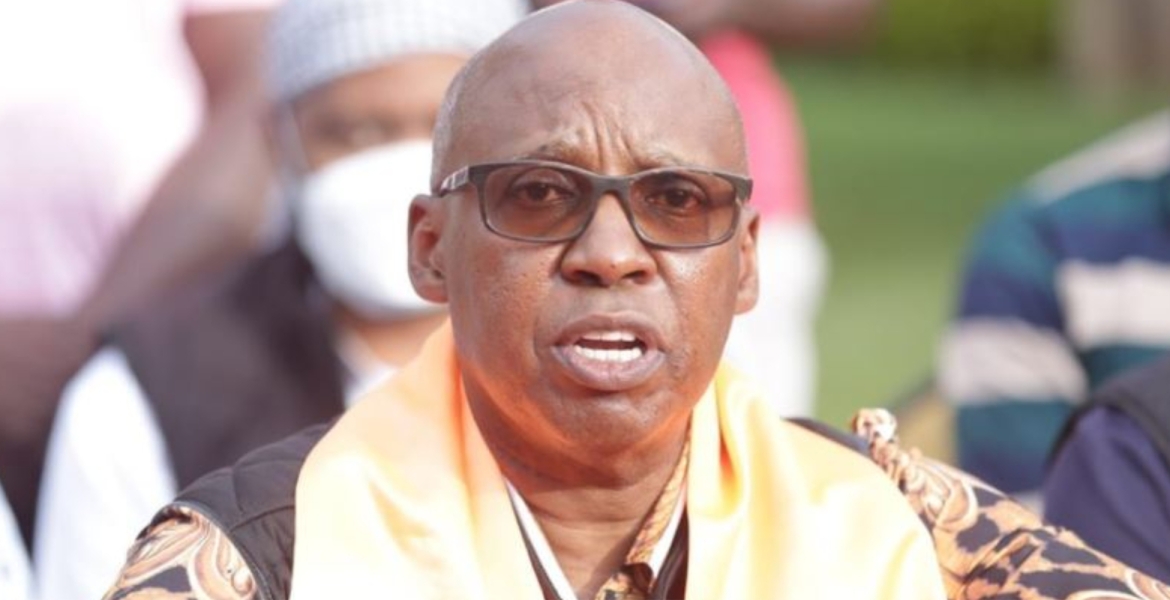 Businessman Jimi Wanjigi has hit out at President Ruto and the Kenya Kwanza administration for targeting the Kenyatta family in the ongoing tax purge.
Wanjigi, a former presidential aspirant, termed the move as ill-advised, saying Kenyans will resist any attempts to seize the property of Kenya's first president Jomo Kenyatta.
"Going after Mama Ngina and the late Jomo Kenyatta you are now touching a live wire. Because if you are trying to take away Mzee Jomo's property, it means our property is not even safe," Wanjigi said.
The Safina party leader further challenged Ruto to settle his differences with former President Uhuru Kenyatta instead of targeting the entire family.
"Former President Jomo Kenyatta is no longer with us and he should not be dragged into this tax debate. I know you have a problem with Uhuru and you should face him directly instead of going after the whole family," Wanjigi added.
On Saturday, former First Lady Mama Ngina Kenyatta disputed tax evasion allegations against her family and challenged the government to seize and auction her property if the claims are true.
"I am surprised to hear some people say that others do not pay taxes. The government has its own system of how things are handled," said Mama Ngina.
"Paying taxes, whether it is income tax or any other tax, is mandatory for everyone, big or small, to pay according to their ability and income. This is not a matter for discussion in newspapers, public rallies, or on TV. If you do not pay taxes, you go to court. That is the law," she added.
She termed the allegations as a desperate attempt by a section of politicians to politicize tax matters and peddle lies so they can be seen to be working.
 "If you do not pay what you are supposed to pay, your belongings must be auctioned. So there is no need… there is no need to tarnish others' names and say that they are working, running the country. No," Mama Ngina said.
"Nobody should be asked to pay what they are supposed to pay. If it is me who has failed to pay taxes for even one year, my property should be auctioned to pay for the taxes. So there is no need for this kind of politics… and people know the truth, they just want to mention names."