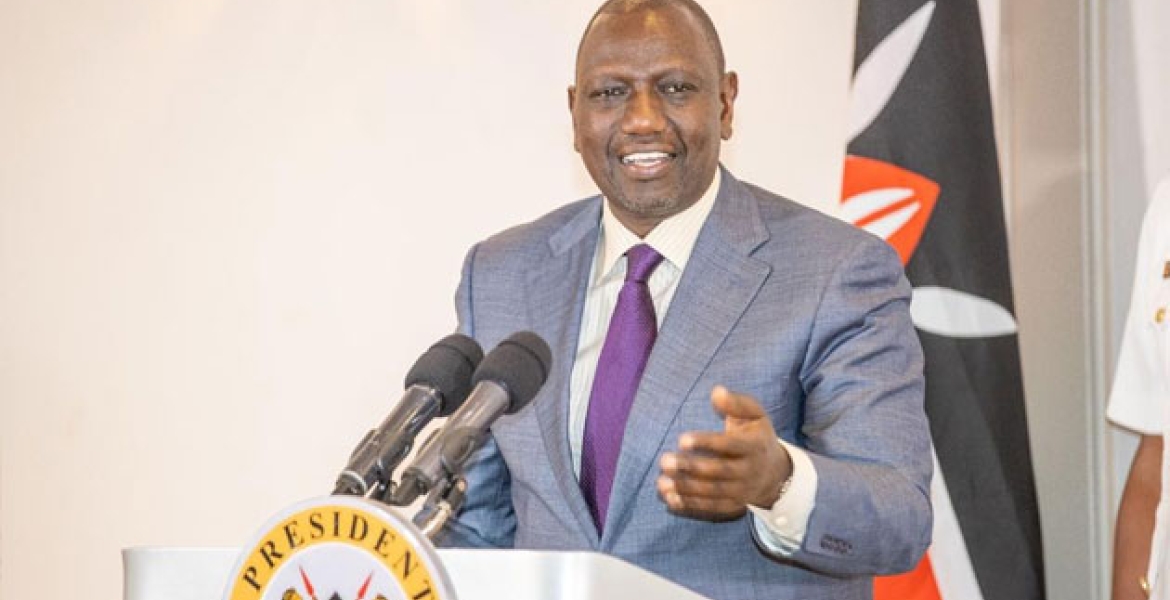 President Ruto has told off Azimio La Umoja One Kenya coalition leaders led by Raila Odinga over their plan to launch countrywide demonstrations to oppose the removal of the four IEBC commissioners who disowned the results of the August 9th presidential election.
Through Twitter on Saturday, Ruto insisted that the guilt or innocence of electoral commissioners will be determined by the tribunal he appointed on Friday to investigate their conduct.
"Even with the system/deep state you LOST the election. STOP deluding yourself & LYING. The coup to OVERTURN the PEOPLE'S will using rogue commissioners, you are now threatening us with maandamano about, FAILED. Their guilt or innocence will be determined by TRIBUNAL.RULE of LAW it is," Ruto wrote on his official Twitter account.
On Friday, Odinga claimed the ongoing removal of the IEBC officials was part of a well-calculated ploy by Ruto and the Kenya Kwanza administration to rig the 2027 election.
 "We wish to remind Mr Ruto that this country has had a system like the one he is trying to reinvent. We fought that system. We brought down that system. We will do so to the one he is inventing now. We will bring it down…Let us all stand up for our country before it is too late," he said.
Odinga implored his supporters to rally behind him, saying unity will help to forge a better nation before it becomes too late.
"I would not wish any Kenyan to go through what some of us have been through. But I am fearing for Kenya. I am fearing for my country. We have to stand up now because later will be too late.That's why from today, we announce the launch of that pushback we talked about a few days ago," he added.
Following a recommendation by the National Assembly, Ruto suspended the four IEBC officials and appointed a tribunal to investigate their conduct. The officials include Vice Chairperson Juliana Cherera, as well as Commissioners Francis Wanderi, Irene Masit and Justus Nyang'aya, who resigned on Friday.