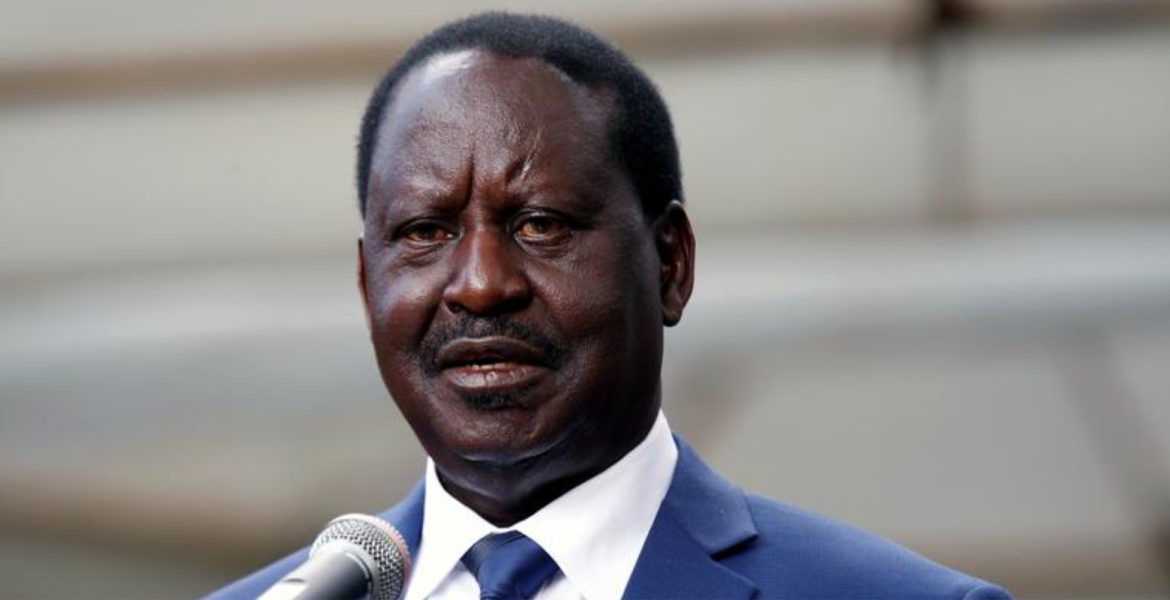 Opposition leader Raila Odinga has castigated President Ruto over what he termed as an attempt to reinstate the Nyayo regime under a different designation.
Odinga accused Ruto's administration of capturing institutions and inflicting injustice on members of the public, warning that this will severely affect the unity and stability of the country.
He cited the bid to remove the four Independent Electoral and Boundaries Commission (IEBC) commissioners who disowned the results of the August 9th presidential election, terming them opaque.
Four petitioners want the four, IEBC Vice Chair Juliana Cherera and commissioners Irene Masit, Francis Wanderi and Justus Nyang'aya, removed on grounds of gross misconduct, abuse of office, and violation of the Constitution.
"The capture is now being attended to by the two houses of Parliament. Swiftly Kenyans are being turned into being passive by-standers in the affairs with grave implications for our unity, stability and governance as a nation," Odinga told the media on Thursday.
"Ruto's administration is taking us back to the affairs last witnessed in the last regime of the 1980s. We are here to sound a warning that no one should lie to this regime that we will sit back and watch a return of the Nyayo regime in another name."
Odinga, who unsuccessfully contested for the presidency in the August election, threatened to lead a pushback against Ruto and urged Parliament to be guarantors of the rule of law and not enablers of constitutional revenge against the four commissioners.
"The injustice being inflicted on the IEBC commissioners will mark the beginning of a massive pushback against Ruto and those who think like him. We will openly and robustly lead that pushback," he added.
"This probe is politically motivated and a continuation of the witch-hunt mission that Ruto is on. It will turn into a nasty partisan fight at a time we need to unify the country."
Odinga urged the four commissioners to boycott the summons by Parliament.