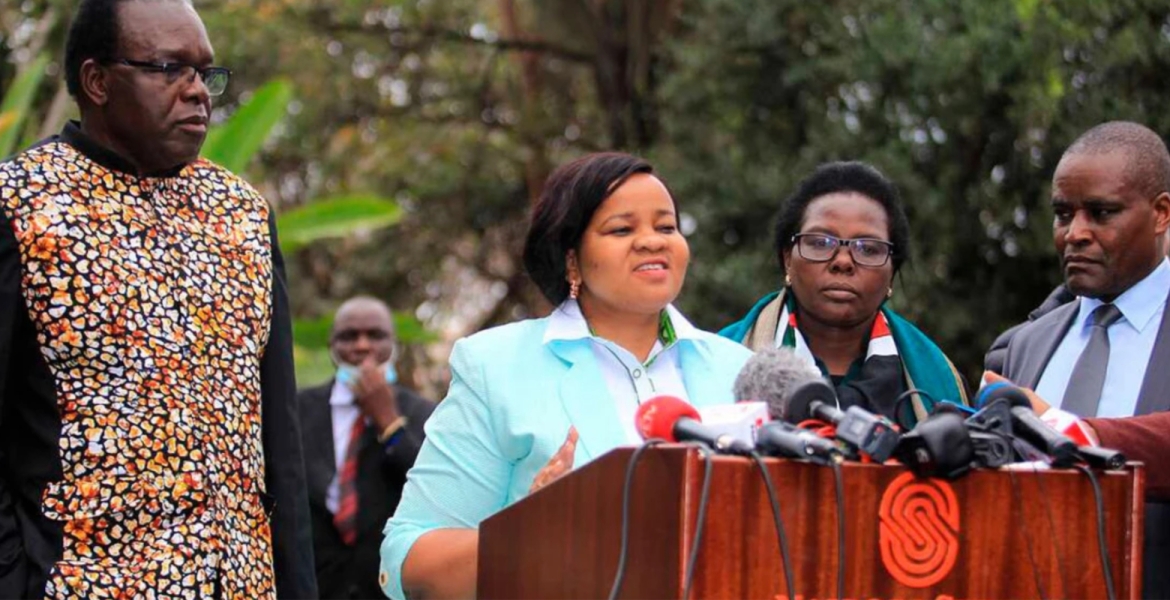 The National Assembly Justice and Legal Affairs Committee (JLAC) will on Thursday commence the process of removing four IEBC Commissioners who disowned the outcome of the August 9th presidential election terming it opaque.
The committee is expected to scrutinize the four petitions filed against the four commissioners to determine whether they hold grounds for their removal under Article 251(1)(a) of the Constitution.
The commissioners, Juliana Cherera (Vice Chair), Irene Massit, Francis Wanderi, and Justus Nyagaya are accused of gross violation of the Constitution and other laws, gross misconduct, and incompetence.
JLAC will cross-examine the petitioners under oath over all matters related to the petition and give the four IEBC commissioners the right to appear in person or be represented by a lawyer.
In their petitions, the Republican Party, Reverend Davis Ndumbi, Jerry Owour and Geoffrey Langat want the four to take personal responsibility of the serious violation of the electoral conduct in favor of one candidate in the August 9th presidential election.
"They should take personal responsibility for the reasonably foreseeable consequences of any actions or omissions arising from the discharge of the duties of the office," the Republican Party says in its petition.
After cross-examination, JLAC will present a report before the National Assembly for consideration and, if satisfied that the petition raises a ground for the removal of one or all the commissioners, it will then be sent to the President, who shall appoint a tribunal to investigate the matter expeditiously, report on the facts and make a binding recommendation to the President, who shall act in accordance with the recommendation within 30 days.