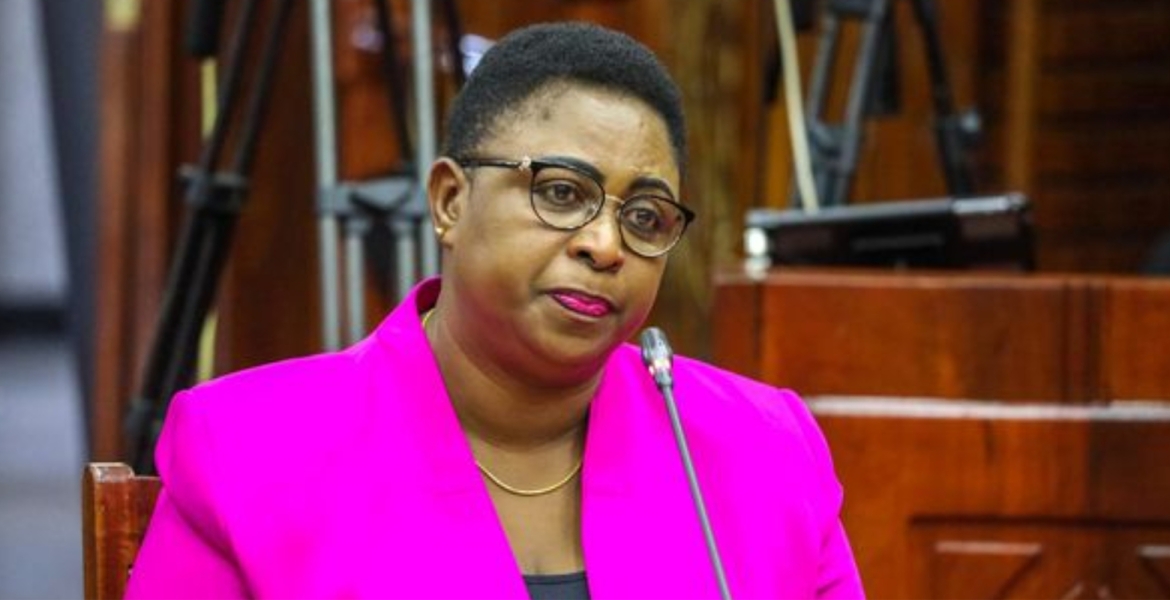 Public Service, Gender and Affirmative Action Cabinet Secretary nominee Aisha Jumwa has defended her D- (minus) high school grade, saying scoring lower grades does not make one a failure in life.
Jumwa, who appeared before a National Assembly committee on Tuesday for vetting, said she is not ashamed of scoring a D- in her KCSE examination, noting that she is a prime example of how determination can lead one to success irrespective of academic performance.
"It wasn't easy for me to score those marks you are saying because I had to take myself to class after dropping in Form Two. I struggled as a private candidate but I took it as a challenge that I had to be better and serve society better," said Jumwa.
"So I am not even shy because it is in the public domain but I think that should not be used to judge Aisha Jumwa on sitting in the Cabinet. I think the person who nominated me to this position did his due diligence and saw that I am fit if approved by Parliament."
The former Malindi MP said her rags-to-riches story is an inspiration to many Kenyans who did not perform well in school to pursue other endeavors.
"I represent many who today are looking at Aisha Jumwa as a role model in that you can have a D or D- and get somewhere in life," she said.
Jumwa, who told the committee that she is worth Sh100 million, was responding to a query by Pokot South MP David Pkosing, who questioned how she managed to get a university degree even after getting a D- in the Form Four exam.
Earlier, Jumwa emotionally narrated her journey growing up from a humble background and was forced to drop out of school due to lack of fees before being married off as a teenager.
"My parents were poor they used to struggle to provide for me and my 27 siblings," she said while shedding tears.
"In that union, I became a mother of my first-born, I must say this [forced early marriages] is one of the practices that must be capped because its harmful and painful to the girl child."