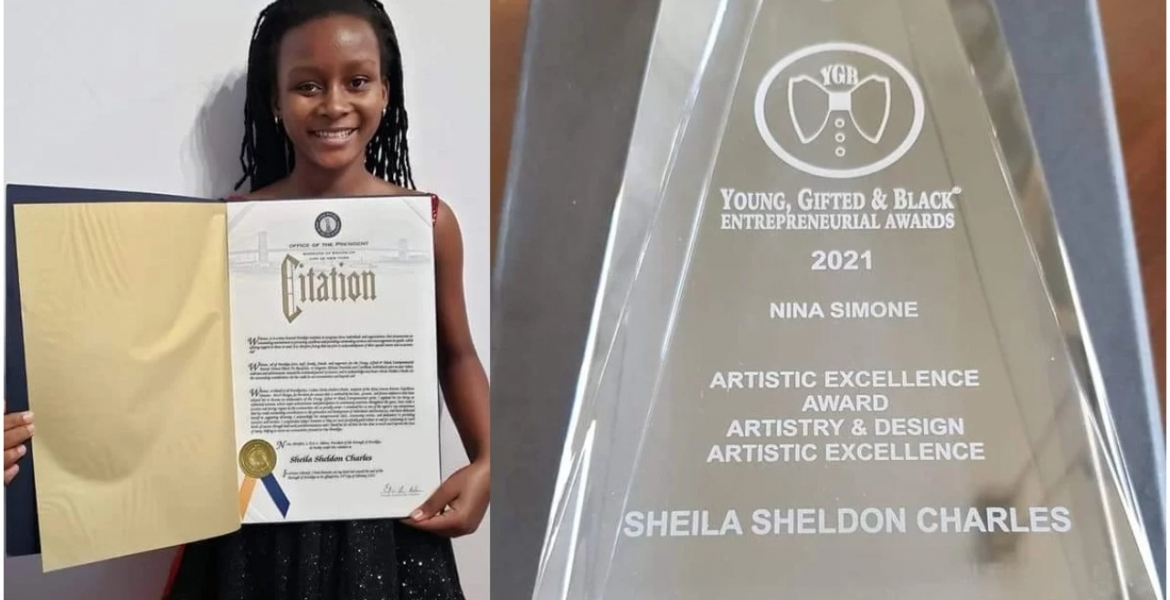 12-year-old Kenyan artist Sheilah Sheldone Charles has scooped yet another global award courtesy of her amazing talent.
Sheilah has been named the winner of the 2021 Nina Simone Artistic Excellence Honoree for a young, gifted, and black entrepreneur.
"I sincerely thank the organizers of this event for recognizing my talent. I was the only child and the only African to be nominated!" said Sheilah.
The wunderkind thanked the Mombasa County Department of Youth, Gender, Sports & Cultural Affairs and Captain Mohamed of Skyward Express for facilitating her travel to the US to receive the award.
The teen dedicated the award to her teacher Dr. Marvin Wagiuko of Aga Khan Academy Mombasa, who helped her discover her talent and encouraged her to realize her potential in art.
Sheilah, who is also a poet, designer, and model, rose to fame in 2018 after she met President Kenyatta at State House and gifted him a portrait.
Her talent has enabled her to rub shoulders with prominent personalities, among them Ugandan President Yoweri Museveni, and ODM leader Raila Odinga.
This is her third global award after bagging the Youngest Lioness Award in 2018 and the Global Child Prodigy Award in 2020.