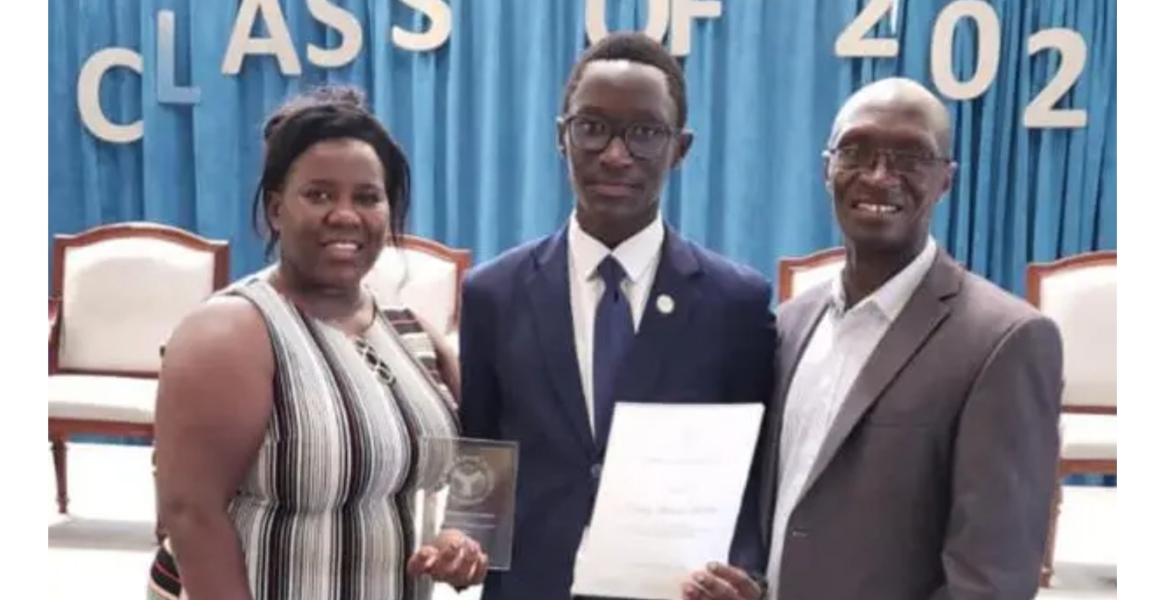 A brilliant Kenyan student was spoilt for choice after being accepted into nine top universities in the United States and Canada.
Jeremy Morara Michoma, 19, sat his KCPE examination at Strathmore Primary School in Nairobi in 2016 and was called up to the prestigious Alliance High School after scoring high marks. He declined the chance to join the coveted national school and preferred to be a day scholar at Strathmore Secondary School in Nairobi. 
The teenager was set to complete his secondary education in November 2020 but his studies were cut short in March that year following the outbreak of the Covid-19 pandemic in Kenya and other parts of the world.
Consequently, the government ordered the closure of all learning institutions countrywide as part of the efforts to contain the spread of the disease that originated in China.
During the lockdown, Morara enrolled in an International Baccalaureate (IB) program at Aga Khan Academy in Mombasa after learning that classes were online.
When the government partially reopened schools in October 2020, he found himself undertaking two education programs, one at Strathmore School and the other at the Aga Khan Academy. 
Thanks to the Strathmore Secondary School principal, Morara was allowed to physically move to Aga Khan Academy to continue pursuing his IB diploma while simultaneously getting daily briefs from his Strathmore teachers on schoolwork. 
Aga Khan Academy promised to give him a three-week break to return to Strathmore School to sit his KCSE exams in March 2021.
During the period, Morara represented Kenya at the World Mathematics Olympiad in Saint Petersburg, Russia, and also participate in the International Chess Tournaments.
Despite the tight schedule and missing classes at Strathmore School, Marara topped his class (Form 4A) in the KCSE examination, scoring an impressive 80/84 points. He then went on to complete his IB diploma, scoring 43/45 points, and was feted with the Aga Khan Academy Award of Excellence.
Morara then applied to 12 foreign top-notch universities and was accepted into nine including six in the US and three in Canada.
The six US universities that accepted his application are Princeton University, University of Pennsylvania, Dartmouth University, Brown University, California Institute of Technology (Caltech University), and the University of Bolton.
The University of British Columbia, the University of Toronto and Yoke University in Ontario are the three Canadian institutions that Morara was accepted.
 
In the end, Morara has opted to join Princeton University in New Jersey to pursue a Bachelor's degree in Mechanical and Aerospace Engineering on the merits of a scholarship.