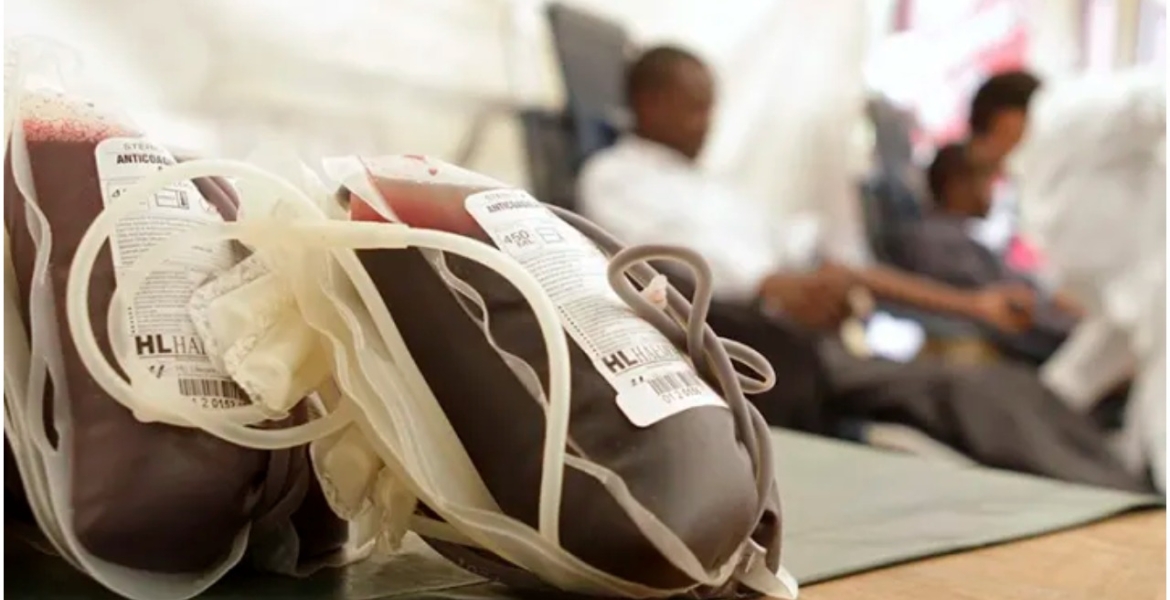 Kenyans donating blood are set to be rewarded if a new plan between the government and the private sector succeeds.
The move is aimed at ensuring that more people come out to donate blood to meet the country's demand, according to Dr. Nduku Kilonzo, the managing director of the Kenya National Blood Transfusion Service (KNBTS).
Kilonzo, who spoke during a blood donation drive by more than 50 diplomats at Strathmore University, Nairobi on Thursday, said the idea was borrowed from countries that have done well in blood donation coverage.
"We are looking for ways of ensuring that we have enough blood in the country for our people. If appreciating people by giving them, for instance, even a litre of cooking oil, will motivate Kenyans to donate blood, then we will go in that direction," Kilonzo said.
She noted that KNBTS is in discussion with several partners to join the initiative. "We are going to sit down and come up with an initiative that is sustainable and we will ensure that everyone is appreciated for their time," she said.
Speaking on Tuesday during a celebration to mark the World Blood Donor Day, Health CAS Mercy Mwangangi pointed out that Kenya is on course to becoming self-sufficient in blood transfusion, with many patients in emergency cases getting access to blood.
"I can confidently say that in Kenya we are doing very well in blood transfusion matters. Our next step is to have the exercise digitized. We are planning to have blood collection points in all counties to make it easy for blood donors with digitised distribution network. We are observing a fall in the number of blood appeals in the country and an increase in public participation in blood donation," she said.
Kenya requires a minimum of 500,000 units of blood annually to meet the demand. There are six regional blood transfusion centres in the country and 30 fully functional blood satellites, and plans are underway to equip each county with a satellite centre.