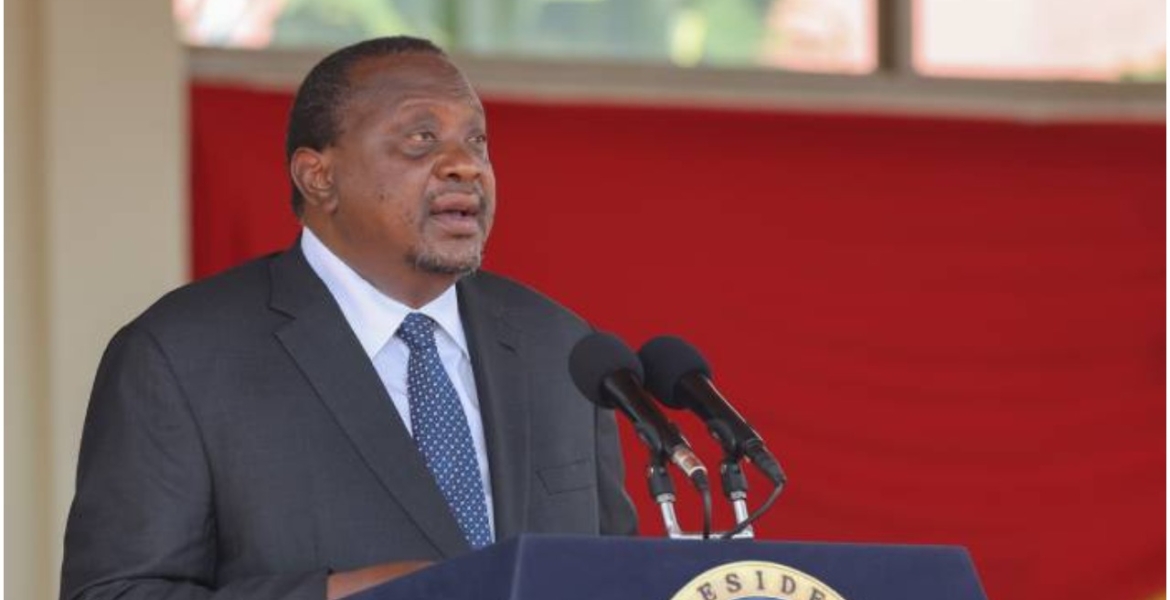 President Kenyatta has announced a ban on the export, purchase, and sale of scrap metals to curb the rising cases of vandalism on critical infrastructure.
Speaking on Thursday during the passing out parade of 300 cadets at the National Police Service College in Kiganjo, Kenyatta said the ban will remain in effect until proper guidelines are put in place to regulate the lucrative sector.
"As of today we will no longer allow and we have a moratorium on the export or buying and selling of any scrap material until we have put in place proper guidelines that will ensure that the material is not coming from the hard material investments the people of Kenya have made," said Kenyatta.
The president warned that anyone found vandalizing critical development infrastructure will be charged with treason.
Kenyatta spoke a day after a Kiambu court ordered the detention of nine Kenya Power managers for nine days to allow investigations into their alleged involvement in last week's nationwide blackout. They are accused of failing to act on a tip-off highlighting the destruction and vandalism of power lines, leading to power outages.
Police reports indicate that parts of the destroyed power transmission lines were sold as scrap metal by the perpetrators.
"We have seen different signboards being taken down, towers of our transmission lines coming down and we have also seen cases of sabotage, as in the case of Naivasha where people have intentionally unbolted some of our transmission lines to create chaos and havoc," Uhuru said.
"The law is clear that these are acts of economic sabotage which falls as a treasonable act and the law is clear as to how you deal with treasonable acts and people who plunge the country into chaos for their own selfish needs."