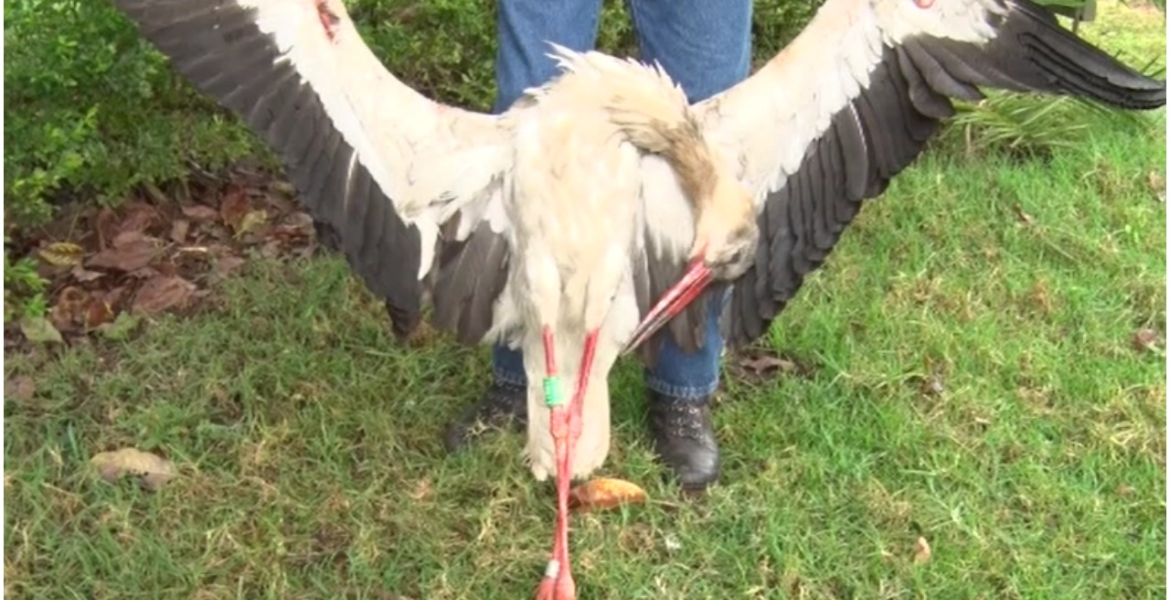 A trans-continental migratory bird believed to have flown over 7,000 kilometers from Poland to Kenya has been found dead.
The white stork (Ciconia ciconia) was reportedly electrocuted in Moogon Baraton village in Nandi County on Wednesday.
The carcass of the white stork, which is categorized as an endangered species, was found by conservationist Elicky Misoi.
Misoi, who surrendered the dead bird to the Kenya Wildlife Service (KWS) offices in Kapsabet for preservation as a wildlife trophy, said it died after hitting power lines. It was flying in the company of hundreds of others when it accidentally rammed into an electric wire.
"It had a tag in its leg which indicated that it came from Poland. We were quite amazed because the distance from Poland to Kenya is approximately 7,000 kilometers," Misoi told reporters.
The white stork travels yearly in sub-Saharan Africa to avoid the extreme European winters, according to the African Wildlife Foundation.
The average journey takes about 50 days and covers almost 20,000 kilometers in flocks of up to 11,000 individuals. The birds follow River Nile south and end up settling in various countries, including Kenya, Sudan, and South Africa.