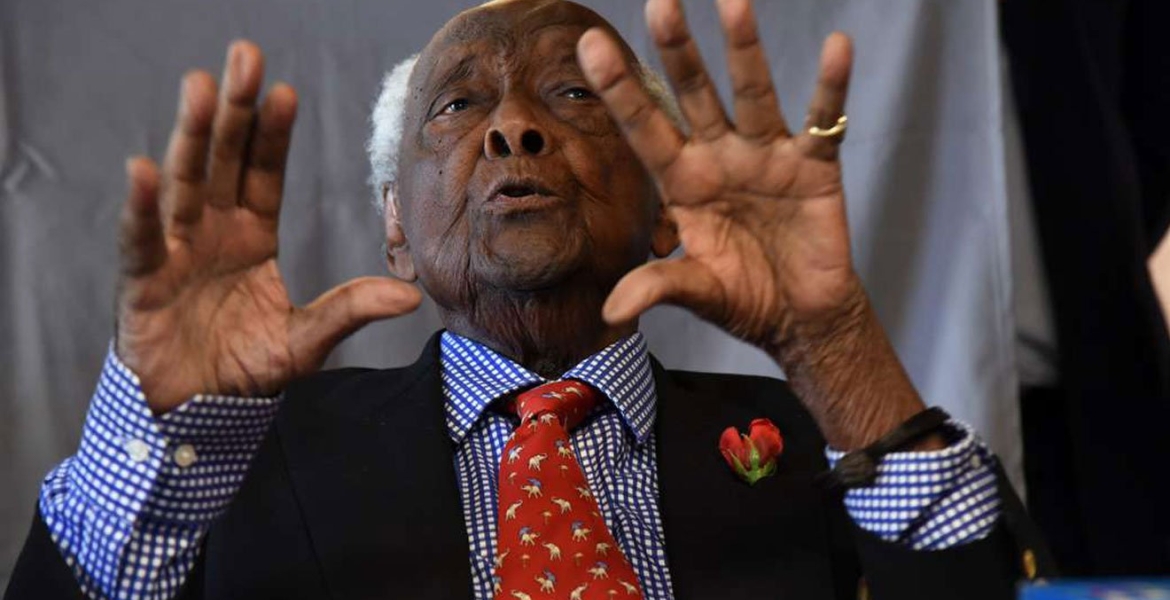 A memorial service for Kenya's first post-independence Attorney-General Charles Njonjo was on Tuesday held at All Saints Cathedral in Nairobi.
President Kenyatta attended the ceremony that was conducted privately as per the wishes of the family.
Njonjo, 101, passed away on January 2nd and was cremated at Kariokor Crematorium a few hours later in line with his wishes.
In a eulogy read during the memorial service, the family described Njonjo, who was fondly referred to as the 'Duke of Kabeteshire', as loving and forgiving.
"Njonjo's fall from power when he resigned from his high profile civil service job became a subject of Presidential commission inquiry" that "perhaps the most important thing to remember about this inquiry, is how Charles was able to find forgiveness in his heart and build a new friendship with the then president which remained strong and productive. We his family and true friends know that his intentions were and will always remain in the service of God and Country," it read in part.
"Despite rigorous precautions Charles contracted Pneumonia towards the end of 2021. According to his wishes there was no returning to the hospital and no artificial prolonging of his life."