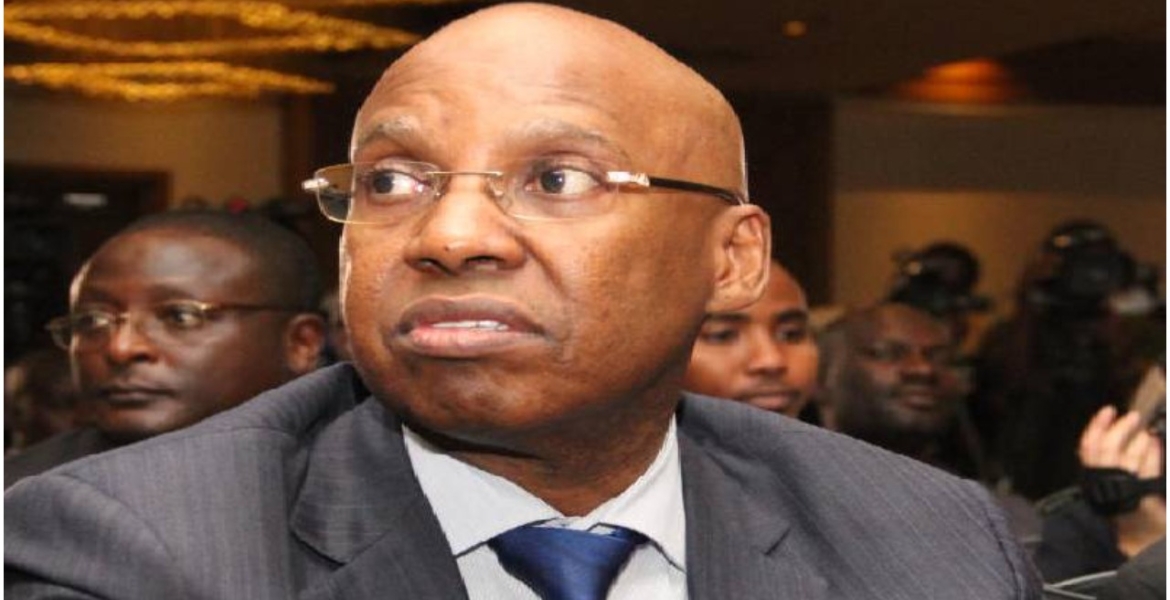 A Nairobi court has issued an arrest warrant against businessman Jimi Wanjigi over an alleged conspiracy to commit a felony and forgery of a title deed.
The court also issued warrants for the arrest of Wanjigi's co-conspirators including his wife Irene Nzisa, Himanshu Velji Dodhia, Kaneez Noorani, Mohamed Hussein Noorani, Mohamed Hussanali, Kairu Augustine Thuo and John Nyanjua Njenga.
"On diverse dates between 9th April 2010 and 5th June 2018 at unknown place within the Republic of Kenya, jointly with others not before court, conspired together to commit a felony namely forgery of a title deed for land registered as IR.65800 LR.N0.1870/11/200 deed plan No.175145 dated 20th July 1993 under the name of Horizon hills limited," read court documents.
Magistrate Bernard Ochoi of Milimani law courts ordered Wanjigi and his seven co-accused to appear in court on Monday next week.
The arrest warrant comes hours after armed officers believed to be DCI detectives raided Wanjigi's offices in Westlands, Nairobi on Monday night.
The tycoon says the heavily armed officers stormed his Kwacha Group of Companies offices at around 9:30 pm and demanded to personally see him.
"They got in, opened the gate, and surrounded the compound. They were disguised from head to toe and were carrying assault rifles. They were telling two of my lawyers who had arrived that they want me to go to CID to write a statement. We don't know a statement for what," said Wanjigi.
Wanjigi, who has declared intentions to run for the presidency in the forthcoming elections, blamed President Kenyatta and ODM leader Raila Odinga for the raid. He claimed that the raid was politically instigated due to his political stand and the remarks he made over the weekend where he accused Odinga of dishonesty.
"I tend to believe that it has a lot to do with what I said over the weekend and may be they have some information of the kind of campaign I intend to launch," he added.