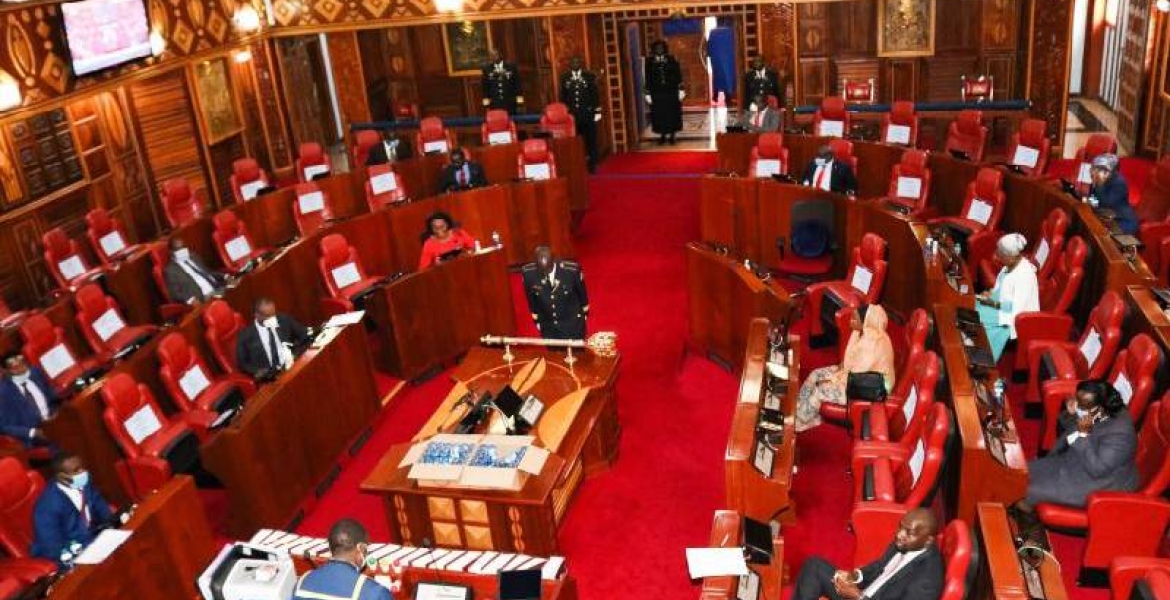 There was a heated debate in the Senate on Thursday over the planned US trip by some members of the National Security and Defense Committee.
The discussion started after Meru Senator Mithika Linturi questioned why the same members who had made another trip to the US were included in the list.
"Mr. Speaker, the National Security has a trip to the US, last time you approved the travel of the members of the committee to the US. Today you have approved another one of the same members, no consultations," Linturi lamented, accusing the security committee of incompetence. 
"I'm a member of the National Security and Defense Committee, Mr. Speaker, most of the committees in Parliament are impotent. There is nothing that we are doing in these committees." 
His sentiments were echoed by most Senators, who called for the cancellation of the US trip.
"Mr. Speaker, these are the matters that needed to be brought to your attention. A committee is just globe-trotting thinking about America while they cannot find time to solve issues here in Laikipia. Mr. Speaker as a matter of concern, you should cancel that trip to the US. Tell them to go to Laikipia instead and in any case, Texas looks like Laikipia, if they want to go and learn there," said Kericho Senator Aaron Cheruiyot.
Siaya Senator James Orengo said, "We should stop discussing about ourselves and focus on what is happening in Laikipia. If the Senate cannot even get its own allowances right, what can one Senator do to stop what is happening in Laikipia? Let us hold the government institutions accountable and ensure they uphold the constitution."