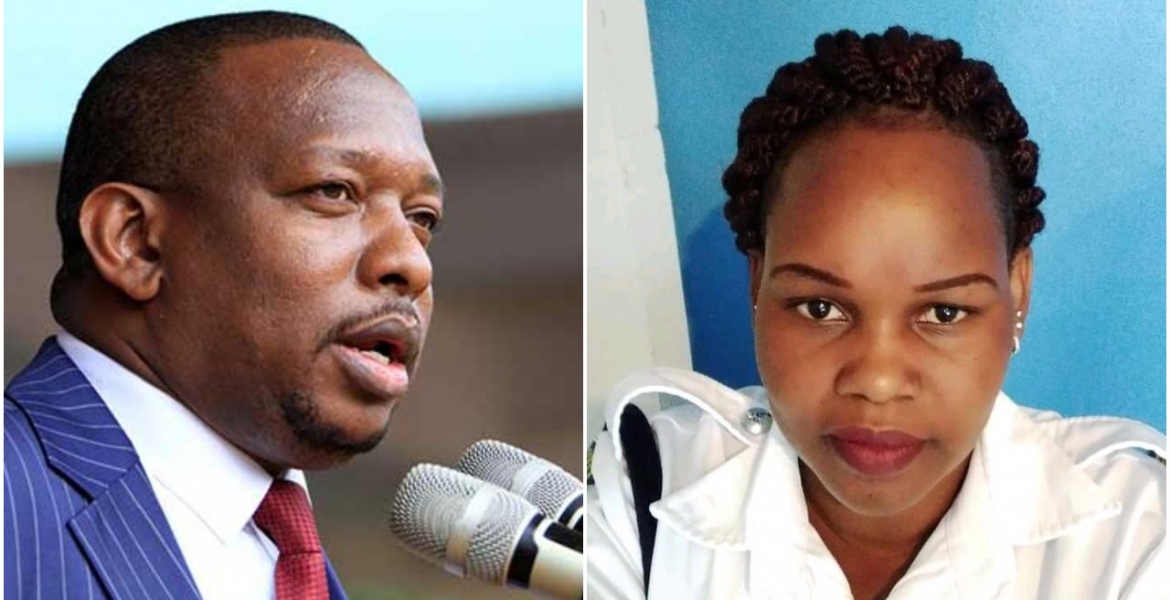 Former Nairobi Governor Mike Sonko has offered to raise the children left behind by corporal Caroline Kangogo, who allegedly killed herself on Friday.
Kangogo, 34, was found dead inside a bathroom at her parents' home in Nyawa, Elgeyo-Marakwet County on Friday. She is suspected to have committed suicide by shooting herself in the head.
She was wanted over the murder of Police Constable John Ogweno, 28, and 32-year-old businessman Peter Ndwiga Njiru.
Kangogo shot and killed Ogweno at Kasarani police quarters in Nakuru on July 5th before traveling to Juja, Kiambu County where she killed Njiru in a hotel room.
She had been on the run for nearly two weeks before she was found seated in a pool of blood inside a bathroom at her parents' home. A pistol believed to have been used in the murder of the two men was recovered at the scene.
In her alleged suicide note, Kangogo asked her brother and family to take care of her children as her estranged husband, a senior police officer attached to the Maritime police unit in Mombasa, was too much into mistresses.
"Hi bro, please take good care of my kids. Their father is too much into women because every visit to Mombasa they could vow we go together because daddy's friends harassed them by calling them names," Kangogo, who was attached to Nakuru Central police station, wrote.
On Saturday, Sonko said he was ready to raise and educate Kangogo's children.
"My special request to her innocent family in Elgeyo Marakwet – Kindly allow me to take in the kids if you will find it difficult to raise them or provide their basic needs and education," Sonko said.
"I will stay and take care of them, ensure that they are educated as they are a blessing from God."