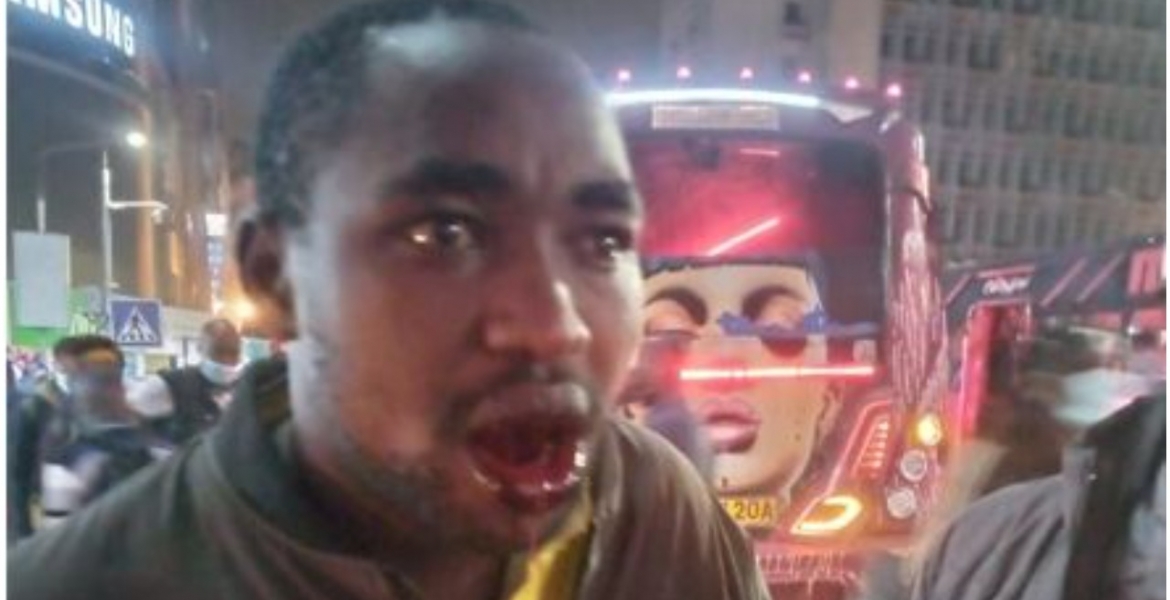 A family in Nairobi is demanding justice after their kin was brutally attacked by three Nairobi City County askaris.
The askaris allegedly plucked out all his teeth after he failed to give them a bribe of Sh100 on July 2nd.
Antoney Maina, a socks hawker in Nairobi CBD, was on his normal duty along Tom Mboya street when the three enforcement officers approached him and demanded the routine bribe.
Unfortunately, the 25-year-old only had Sh20 in his pocket which the officers declined saying it was too little.
His brother Elias Mwangi says the askaris handcuffed Maina before assaulting him using a metal rode and fleeing in their county van.
"My brother is struggling to eat. He can't chew anything. He can only take porridge and juice using a straw," his brother Mwangi told K24 Digital.
 "We took Antoney to Mama Lucy hospital where he was admitted but the damage on his mouth is severe even after doctors stitched the badly damaged lower jaw."
The family reported the incident at Central Police Station but no action has been taken two weeks down the line.