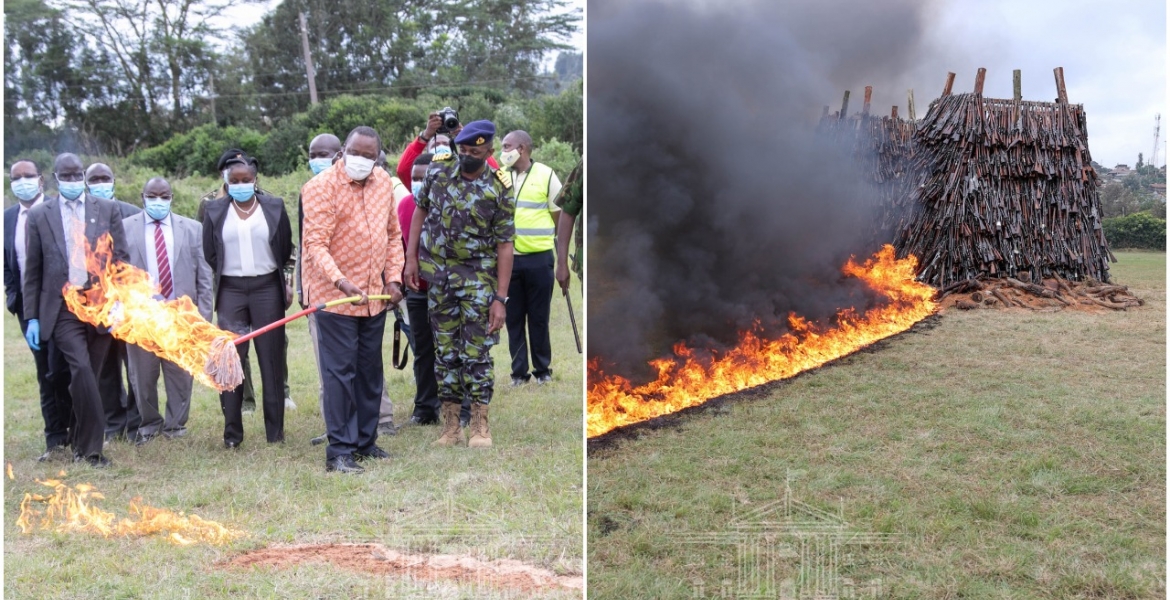 President Kenyatta has offered to give jobs to makers of illegal homemade guns in the country.
Kenyatta said such Kenyans can be employed at the recently launched small arms factory in Ruiru, Kiambu County.
The Sh4 billion facility, the first of its kind in the country, has a single-shift annual production capacity of 12,000 assault rifles. It procures 60 percent of its components from local sources.
Kenyatta spoke on Wednesday during the destruction of 5,144 illegal small arms and light weapons at the Regional Police Traffic Training Center in Ngong.
He said most of the illegal firearms were voluntarily surrendered by the public who heeded government amnesty offers, and through the diligence of security agencies.
"We have seen a variety of home-made weapons, its first of all negative but it is also positive, I want to make an offer, Kenya has started making small firearms, come to us and let's give you a steady job to make legal weapons, grow the economy and help keep your country safe," said Uhuru.
He asked those interested in the offer to contact security officers, repudiate the past, and apply for government employment.
"Instead of waiting for police bullets, I know you are there come to us and tell us that you have stopped that crime, the skill you have, help us make legal weapons," he added.