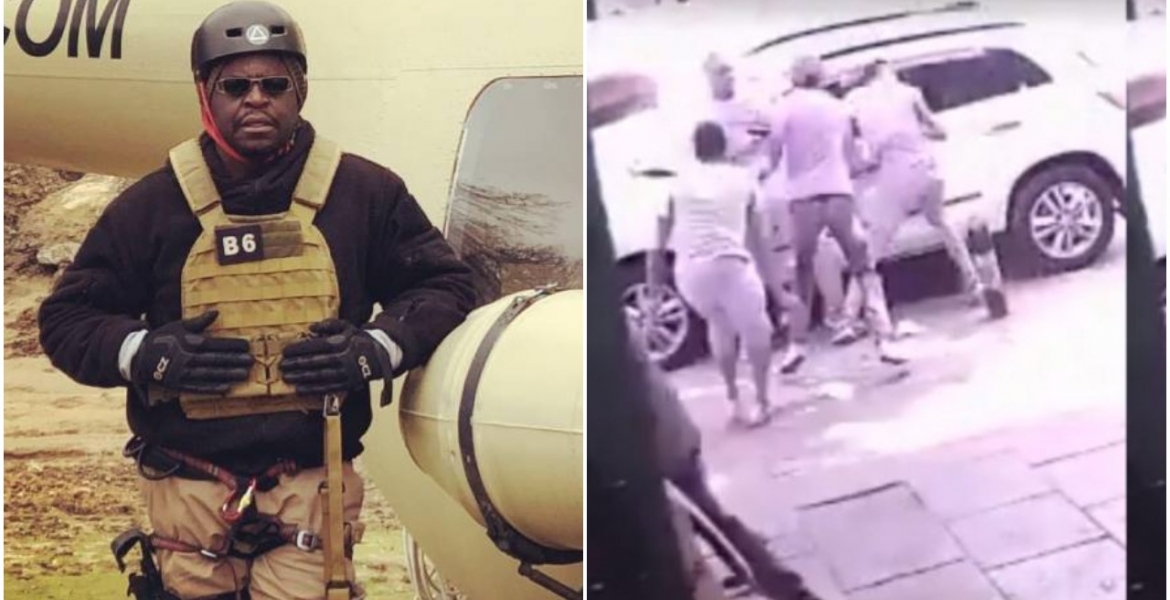 Police have opened a probe into an incident where renowned Kenyan actor Ainea Ojiambo accidentally shot two people in Nairobi CBD on Friday.
CCTV footage of the Friday evening incident shows Ojiambo having a conversation with an unidentified woman outside a shop along Moi Avenue in Nairobi.
Two muggers suddenly emerge and attempt to rob the film star of his jewelry but he fights them off and manages to pull out his gun, firing in their direction.
Unfortunately, he missed his target and ended up shooting two people, including a passerby and a security guard manning Cubes Exhibition Stores. The thugs escaped unharmed.
Reports indicate the guard, who was hit in the eye, died at the spot while the passerby was rushed to hospital for emergency treatment.
Following the shooting incident, Ojiambo was arrested and taken to Central Police Station and was later released on police bond as investigations continue.
Ojiambo, who is also a producer, has starred in several local productions and is best known for his roles in The Constant Gardener, Bullion, and Jack Zollo: My life in Crime. He also featured in Makutano Junction, a local TV series that was popular around 2007.
It has emerged that Ojiambo is also a Private Military contractor at European Security Academy and runs a security management firm.
"I have done a course on Close Protection and I am a member of International Bodyguard Association (IBA). I have training in Counter-terror and Private Military contractor at European Security Academy and a Certificate in Weapons and Tactics for High-Risk Environment."
"I am also experienced in Individual Battle Handling tactics with the elite forces Recce Coy and NGAO Kenya," his profile reads on LinkedIn.
He is also a member of the International Police Organization (IPO).
Here is a video of the incident; https://fb.watch/5d2dyJ45Ot/