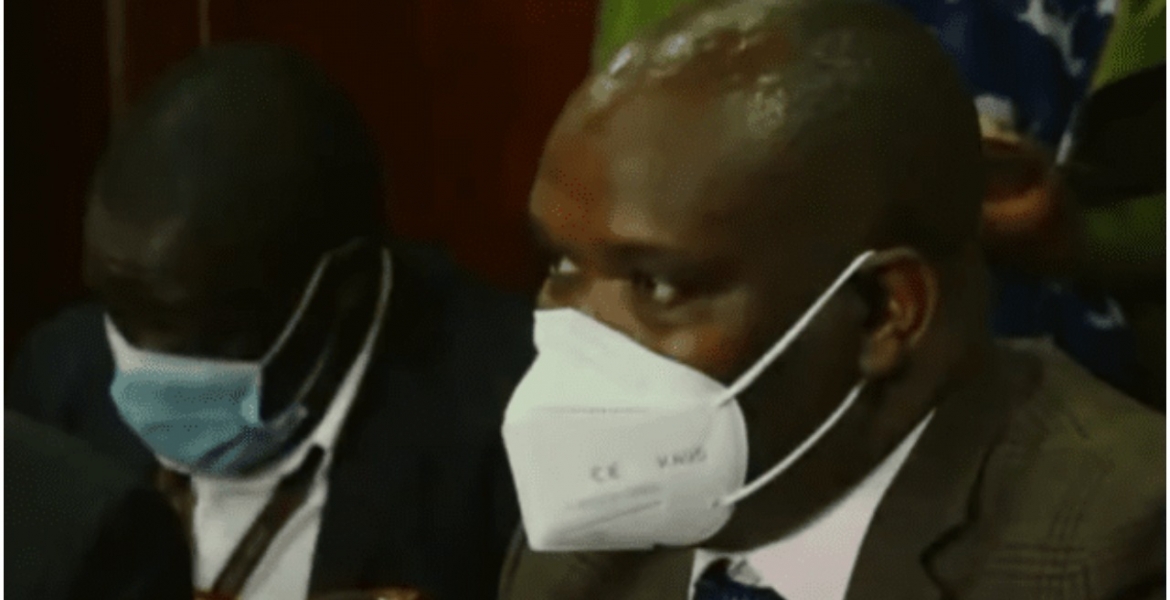 MPs were left stunned after a businessman revealed how he secured a tender of Sh1 billion from Kenya Medical Supplies Authority (Kemsa) in just 24 hours.
James Chelule, the director of Shop N Buy, made the shocking revelation when he appeared before Parliament's Public Investment Committee (PIC) on Wednesday for grilling over the alleged procurement scam at Kemsa.
It emerged that his company was barely three months old when it was awarded the big money tender to supply COVID-19 protective equipment.
Chelulei told members of the committee that he learned about the Kemsa tender through his clients Trade Shop, Edu Matt, and Bennet Ventures.
He then wrote a letter of intent to Kemsa and received a commitment letter to supply 100,000 personal protective equipment (PPEs) and 100,000 KN95 masks worth Sh1 billion in a record 24 hours.
Shop N Buy remitted Sh687,000 to Kenya Revenue Authority (KRA) for 60 percent of the supplies that were imported and supplied to Kemsa. MPs pushed him to explain the difference in figures and failure to pay monthly tax to KRA.
Appearing before the committee, Kemsa procurement director's secretary Pamela Kaburu said she received instructions from then CEO Jonah Manjari to backdate a commitment letter awarded to Shop N Buy.
Chelule said he sourced the equipment from Chinese companies Techwise and Carrier Logistics and was unable to file returns since he is yet to receive payment from Kemsa.
The committee gave him three days to provide more details and names of individuals suspected to be behind Shop N Buy's influence in winning the lucrative tender within 24 hours.
The committee is investigating dozens of companies that irregularly acquired lucrative tenders from Kemsa at inflated prices, which could see the taxpayer lose up to Sh5 billion.