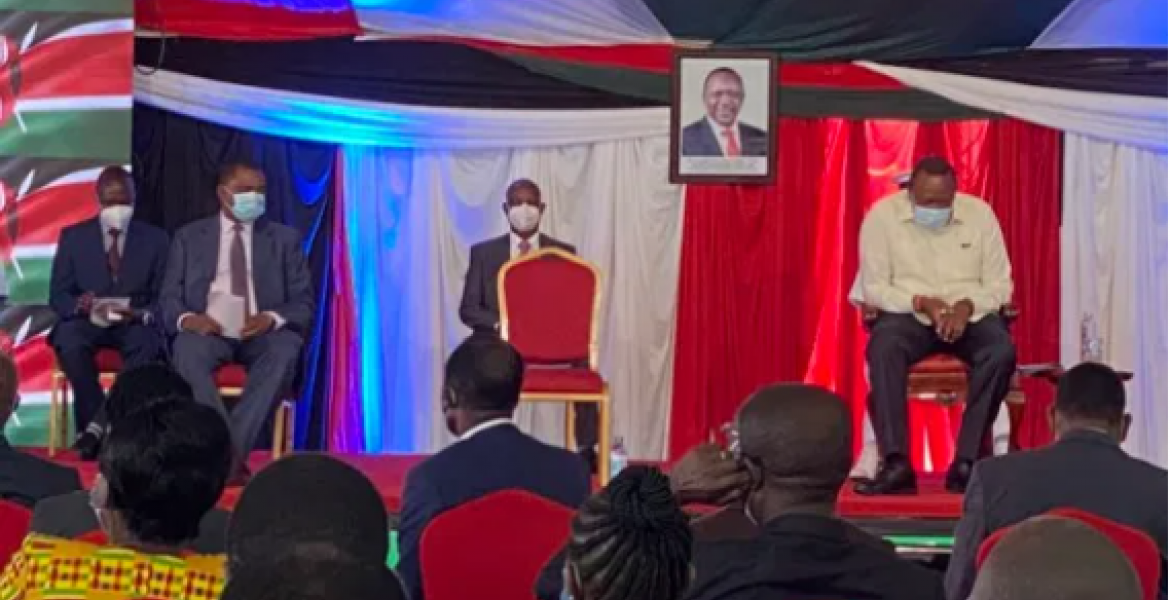 Deputy President William Ruto snubbed the launch of the collection of signatures for the Building Bridges Initiative (BBI) despite being invited.
The drive was launched at Kenyatta International Convention Centre (KICC) Comesa grounds by President Kenyatta and ODM leader Raila Odinga.
DP Ruto's seat at the side of the president's sitting place remained unoccupied in the course of the Wednesday morning event.  
Reports indicate his name was expunged from the event's program after it became clear he would not attend.
Ruto has all along expressed reservations about the BBI report, saying it has many contentious issues that should be reviewed.
The launch of the collection of BBI signatures marked the beginning of the journey towards amending the 2010 Constitution.
Speaking during the event, Kenyatta said the proposed amendments seek to address the challenges that have bedeviled the country for many years chief among them inclusivity and equitable distribution of resources. 
He called on Kenyans to rally behind the process for a "prosperous and united Kenya for generations to come."
"The nation is a product of continuous evolution; it is a product made, constantly, and purposively. The tree of the nation is watered with a constant stream of ideas.   Without this, the nation will wither and die.  The only thing that is static and does not change is that which is DEAD," Kenyatta said during the launch.
He added: "We need to strengthen the 2010 constitution, we are not talking about replacing but amending the constitution, the first of many amendments that will come over a period of time."