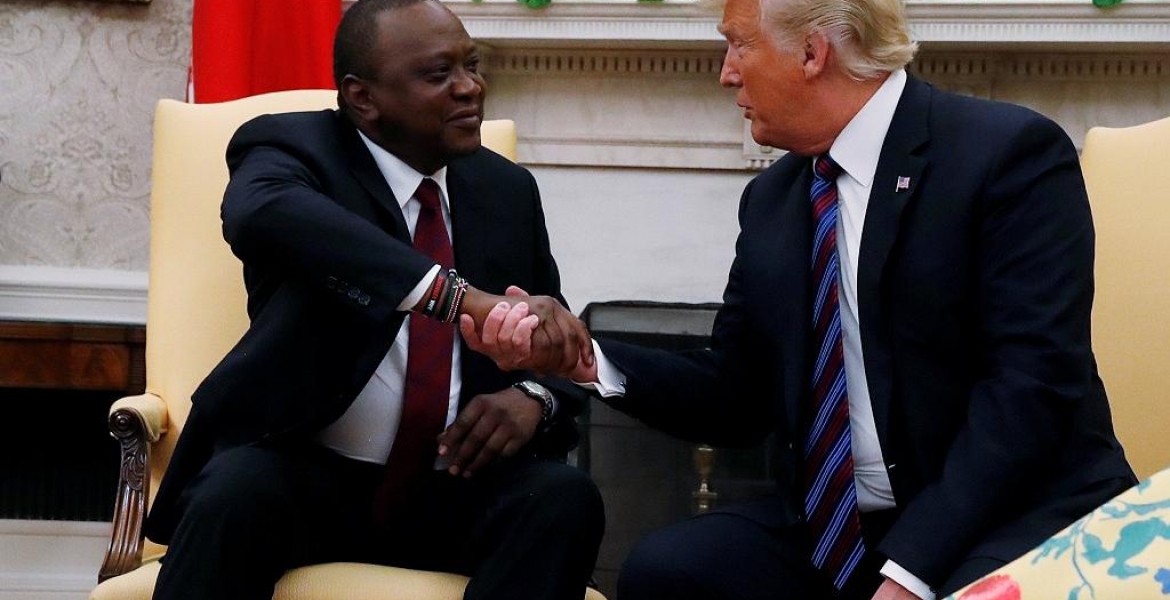 A new report has revealed the amount of support Kenya has received from the US government to fight the Covid-19 pandemic.
The report released this week by the US Department of State shows that Kenya has so far been given $16.3 million (Sh1.76 billion) by Trump's administration to boost its response to the pandemic.
A bulk of the US support to Kenya (Sh1.45 billion) was set aside for the provision of food to vulnerable families and creating awareness against the viral infection. Sh290.79 million ($2.7 million) was allocated to cater for refugees and their host communities, according to the report.
The US says it is committed to supporting developing nations to contain the virus by funding vaccine development and providing funds to help countries mitigate the economic shocks of the pandemic.
"This funding, provided by US taxpayers, will save lives by improving public health education; protecting healthcare facilities; and increasing laboratory, disease-surveillance, and rapid-response capacity in more than 120 countries," the US Department of State said.
Kenya is one of the highest beneficiaries of US aid in Africa, receiving a total of Sh1.26 trillion ($11.7 billion) in the past 20 years. This includes Sh721.59 billion ($6.7 million) for the health sector.