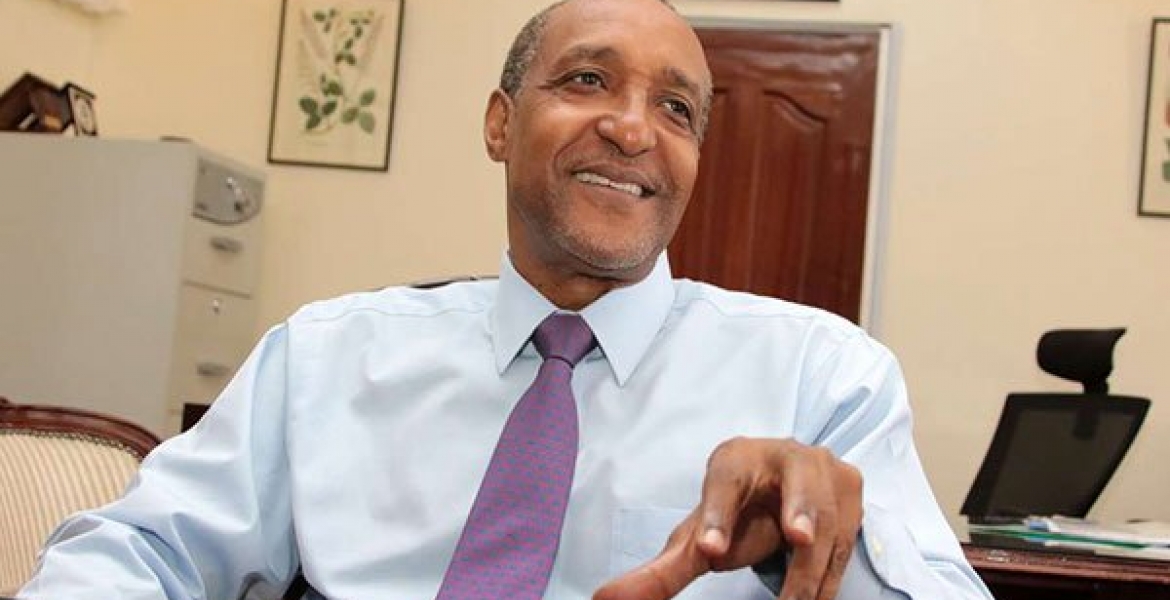 Foreign Affairs Principal Secretary Amb. Macharia Kamau has spoken out after reports that he contracted Covid-19.
Amb. Macharia, a former Kenyan representative to the United Nations in New York, confirmed he is suffering from the viral infection.
He was responding to a Twitter user named Danson Maina, who enquired on how he was doing after testing positive.
"Feels like malaria or flu. Coronavirus requires the standard treatment of a bad flu. Prevention key to minimize the viral load in your system. Eat well, drink lots of fluids, get plenty of rest, take your supplements, lemon garlic ginger, Stay warm and positive, light exercise," Amb. Macharia tweeted on Saturday.
"Visited no doctor or hospital. Less than 10% of people require hospitalization of any kind. The condition is best managed at home with the rest, good food, and lots of fluids. It is the character of a severe flu. 90% of people recover and move on as in any flu season," he added in a second tweet.
The Star was the first to report that PS Macharia was diagnosed with the bug last week and is isolating at home. He made the revelation through a WhatsApp Group whose members are top government officials, The Star reported. 
In the WhatsApp post, PS Macharia allegedly questioned how Covid-19 funds running into billions were being utilized and decried poor contact tracing and medical care offered to Covid-19 patients in the country.
 
"For all the billions that have been spent on this campaign, it's hard to imagine that at the point of contact where the disease happens, there is no system to make sure that we have access to proper care and the proper contact tracing is done to keep track of those who are not well or maybe infecting others," his message on the group read in part.