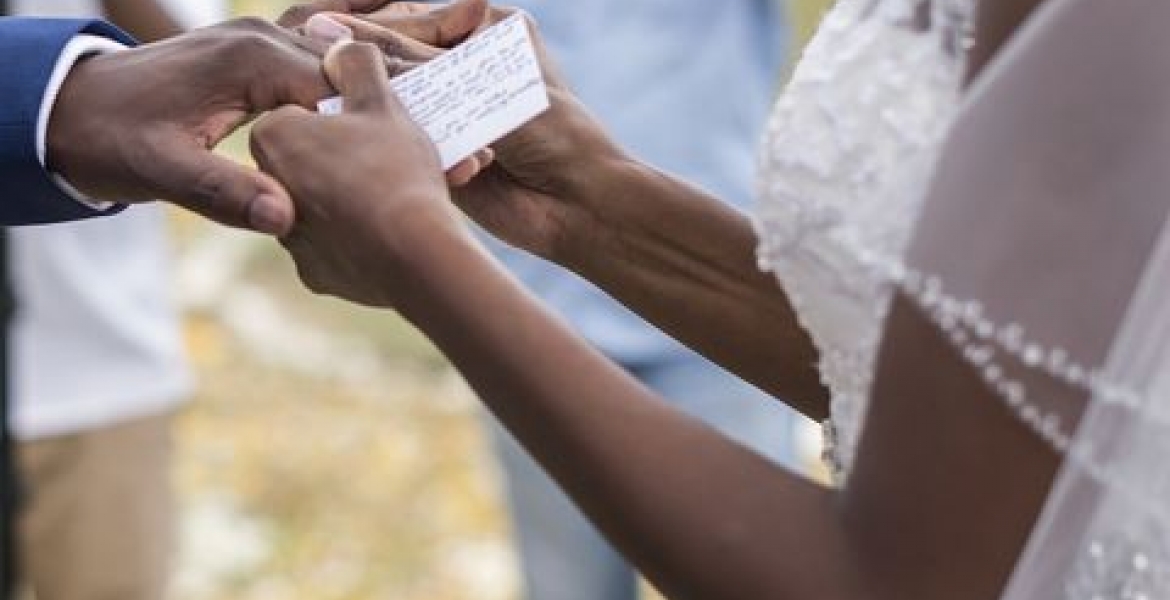 The office of the Attorney-General has launched online marriage services as part of the measures aimed at preventing the spread of Covid-19.
The move seeks to minimize human traffic at Sheria House, where all matters concerning civil marriages are handled.
Henceforth, registration of marriages will be done through the eCitizen portal, according to Chief Administrative Secretary (CAS) at the State Law Office Winnie Gichu. 
"There will be no more manual services at the registrar of marriage at Sheria House as all services will be available online. We do not want any couple coming for services at Sheria House unless it is of utmost importance," said Guchu.
Marriage services at Sheria House were suspended in mid-May after the office was overwhelmed by the huge number of Kenyans seeking to officiate their unions, making it hard to observe Covid-19 containment measures such as social distancing. 2,551 planned marriages were put on hold.
Guchu said an average of 600 people visit the offices daily with the numbers spiking between August and December.
"When we resumed, only 700 couples were willing to postpone their weddings however we were left with a bulk of 1,841 couples. We are hoping that more people will postpone their weddings so we can manage the numbers," added Guchu.
Through the portal, couples will be able to upload their details, pay a standard marriage fee, book for a pre-wedding interview, and get an appointment date for the wedding. The entire process costs around Sh5,000.
"After completion of registration on the platform, couples will still be given 21-days' notice for approval just as it was in the manual process. However, this process will be first rolled out in Nairobi, and thereafter in other counties after the platform takes root," noted Guchu.