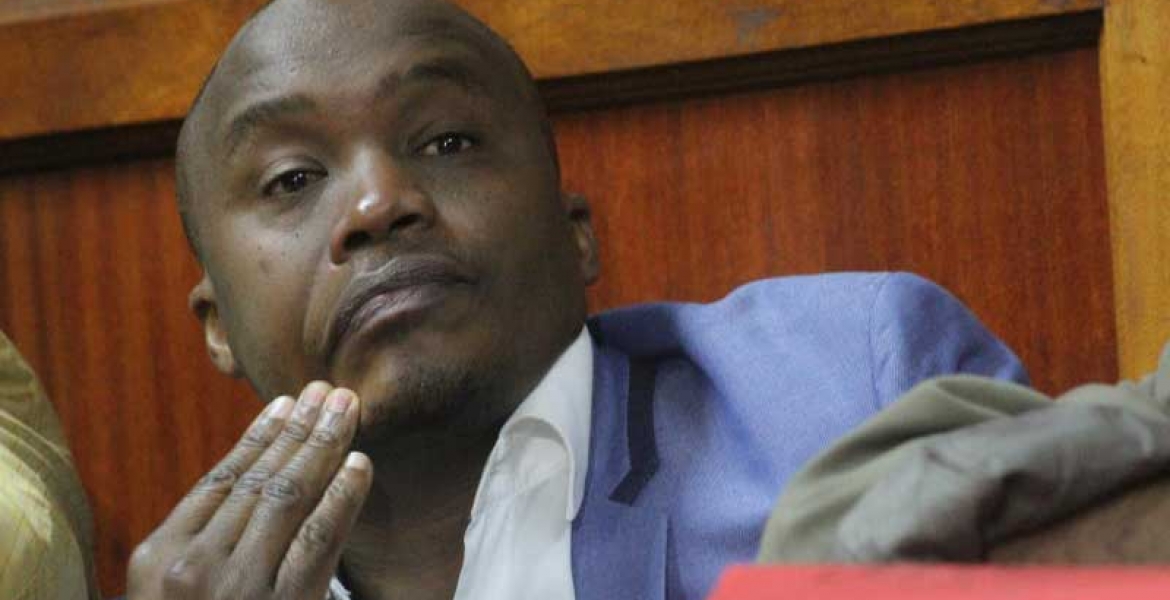 Starehe MP Charles Kanyi Njagua, popularly known as Jaguar, has been arrested over alleged incitement.
Jaguar was arrested on Monday for allegedly transporting a group of youths to forcibly occupy shops at a Grogon building, according to Nairobi Police Commander Philip Ndolo.
But through Twitter, Jaguar claimed his arrest is connected to his push for allocation of stalls at Mwariro Market to hawkers.
"I'm currently at Nairobi Area. The charges against me are unclear though they seem connected to Mwariro Market," Jaguar tweeted on Monday.
He added: "I'll keep fighting for my constituents. Being a leader is tough but my resolve remains unshaken. Allocations at Mwariro Market have to be fair."
Jaguar has vowed not to allow intruders to grab space in Mwariro Market, insisting it is meant for hawkers.
"The market belongs to hawkers and we'll not allow grabbers in there," he said.