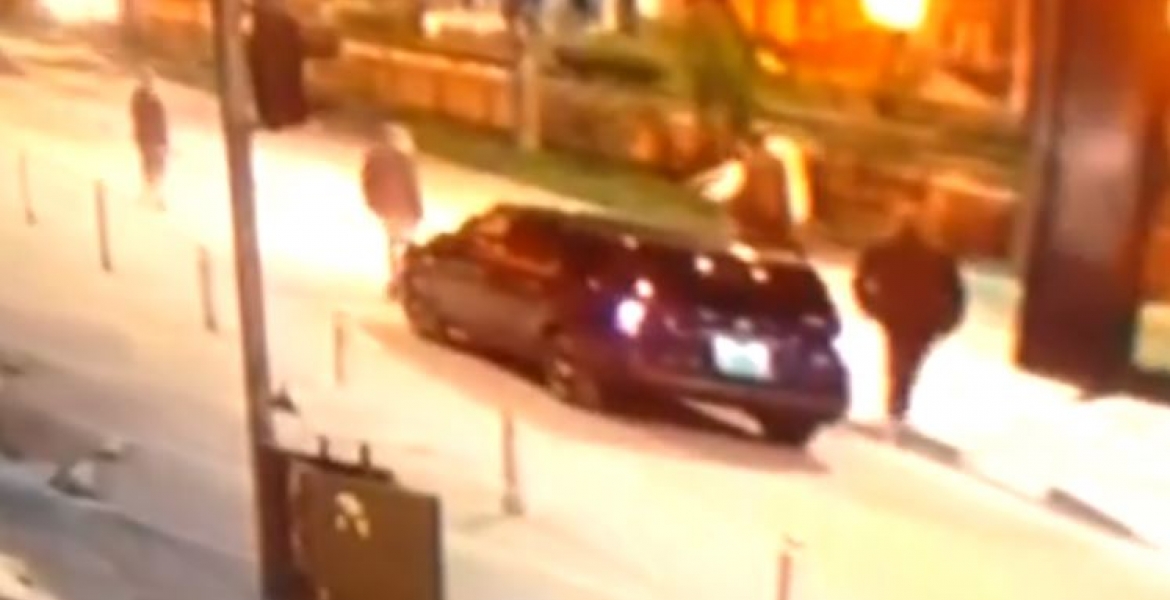 President Kenyatta and ODM leader Raila Odinga were on Monday night caught on CCTV in Nairobi central business district (CBD).
In the footage shared on social media on Tuesday, the two are seen alighting a vehicle along Kenyatta Avenue in the company of a few aides. 
Uhuru was on the driver's seat while Raila rode shotgun in the car that appears like a Toyota Probox. Behind their car were a number of other SUVs in a small motorcade as well as heavily armed police officers.
The CCTV footage indicates the two arrived there at around 8:25 pm, a time when most city streets are empty due to the dusk-to-dawn curfew imposed by the government to prevent the spread of Covid-19.
Reports suggest that Uhuru and Odinga drove to the city center to inspect some of the beautification projects being undertaken by the recently formed Nairobi Metropolitan Service (NMS). 
The agency headed by Major Mohammed Badi is undertaking several infrastructural projects in the city including setting up walkways for pedestrians, cycling lanes, revamping several city parks such as Michuki park, and re-tarmacking some streets.