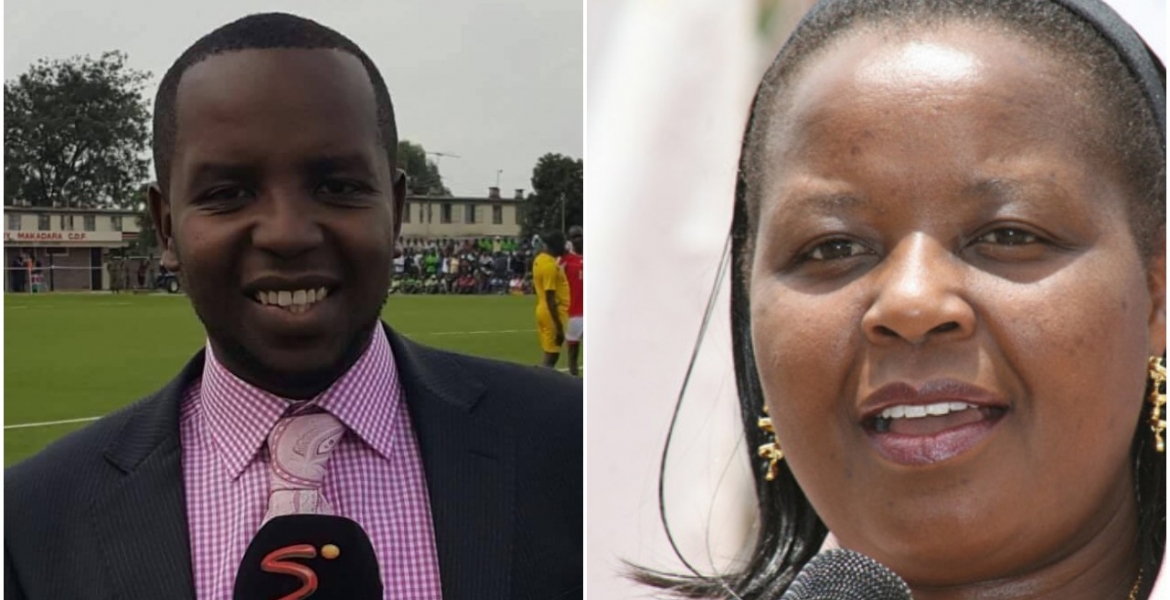 Former Starehe MP Bishop Margaret Wanjiru's son has refuted reports that his mother contracted Covid-19 after hosting a prayer meeting at her house in Runda, Nairobi.
Bishop Wanjiru was admitted to the Intensive Care Unit (ICU) at a private hospital in Nairobi last week, where she was put on oxygen support due to breathing difficulties. She has since been discharged from ICU and taken to the Covid-19 isolation ward.
It was reported that she got infected with the bug after recently hosting an 18-member meeting at her house in contravention with the government's ban on social gatherings.
But through Twitter, Wanjiru's son Steven Kariuki, who is a former MP for Mathare, dismissed claims that his mother was infected with the disease in a kesha (night prayer meeting), saying no such event took place.
"@ntvkenya 18 people you are on about is contact tracing I did for last 2 weeks workers & family. I did private testing, invited MOH 2 come get all to the right place, doing the right thing there was no hosting mungu mbele."
Media reports indicated that out of the 18 people who came into contact with Wanjiru, nine tested positive for the infection while nine were negative.