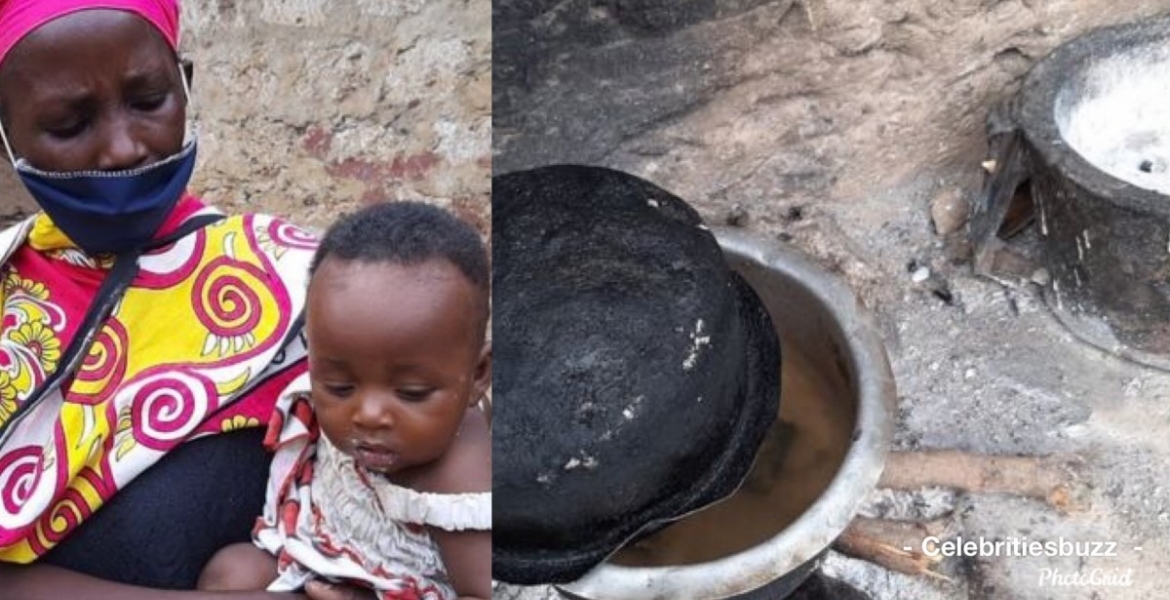 It has emerged that relatives of a 36-year-old Kenyan woman from Kisauni, Mombasa who made headlines early this month after boiling stones for her starving children, have been trying to steal money she has been receiving from well-wishers.
This was confirmed by Kisauni deputy county commissioner Jamleck Mbuba who said some relatives of Peninah Bahati Kitsao have been attempting to withdraw cash from her bank and MPesa accounts.
"They even stole her national ID card and went to the bank with it hoping they would be able to withdraw some money," Mbuba said.
A committee set up to help Peninah manage her newfound wealth has since resolved to relocate her and her children to a four-bedroom house pending the construction of her new home.
She was moved to an undisclosed location to ward off opportunists, according to Mombasa county senior social worker Elvina Mzungu.
Peninah has also been registered in the National Hospital Insurance Fund (NHIF) for the next three years.
"This is so that whenever she or any of her children gets sick, she will be treated at almost no cost at a public hospital," Kisauni MP Ali Mbogo, a member of the committee, said.
Naivas Supermarket Nyali branch has gifted the mother a Sh50,000 voucher while the Children's department and Education ministry have pledged to cater for her children's education.
Peninah remained with seven children after she lost her four-month-old Mary Kaingu on May 7th. Her eldest child is 22 years old and dropped out in Form 3.
Mombasa Woman Representative Asha Mohamed had earlier deployed two police officers to guard her day and night as her security was no longer guaranteed due to the overwhelming support she received from well-wishers.
"I didn't believe that Kenyans can be so loving. I have been receiving phone calls from all over the country asking how they might be of help," said Peninah in a past interview.
Her husband Kaingu Charo was killed by thugs in Mariakani in June last year, leaving her to fend for children on her own.