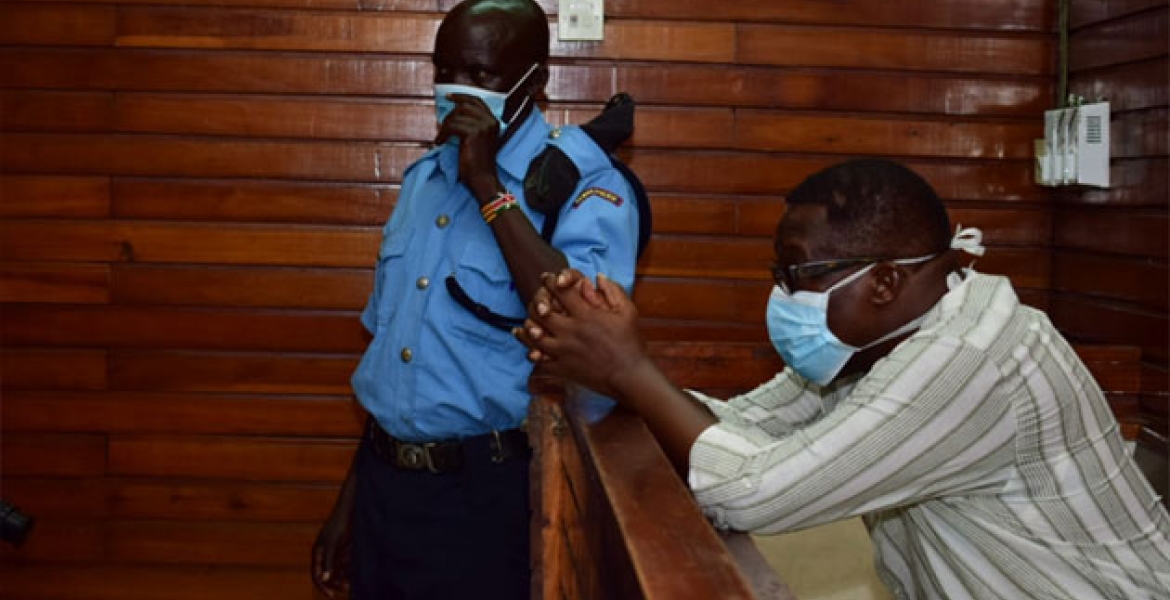 Kilifi Deputy Governor Gideon Saburi has been arraigned in court after he was arrested on Friday for refusing to self-quarantine after returning to the country from Germany on March 6th.
Saburi, who was arrested after being discharged from Coast General Hospital after recovering from coronavirus, was paraded before Mombasa Resident Magistrate Rita Amwai on Monday but no charges were read against him.
The prosecution filed an application seeking to have Saburi detained for 14 days to allow investigations to be concluded.
The court heard that Saburi defied the government's directive requiring all people arriving from abroad to self-isolate for 14 days, thereby risking the lives of thousands of people.
The prosecution further urged the court not to release Saburi, arguing that his life was in danger as some irate Kilifi residents have vowed to attack him for spreading Covid-19.
"We have information that the residents are angered by the accused person and have vowed to cause him harm if he goes back home," the prosecution noted.
Saburi's lawyer opposed the prosecution's request to detain his client for 14 days, saying it would be illegal since he has not been charged and urged the court to release him on bail.
Magistrate Amwai directed Saburi is held at Port Police Station until Thursday when the court will issue a ruling on his bail application.
"I have listened carefully to the application and submission. The issues being raised will require some time. The suspect will continue to be held until April 9th when I will make a ruling," said Amwai.