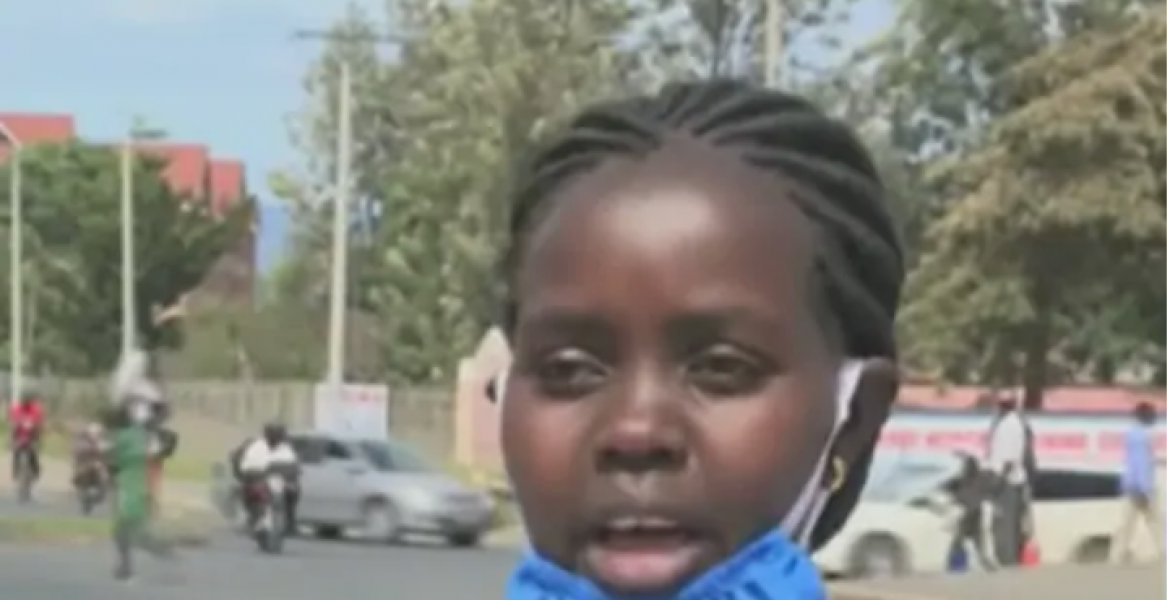 Mercy Jelagat
A jobless Kenyan nurse has resorted to hawking face masks on the streets of Nakuru town while educating her clients on how to protect themselves from coronavirus.
Mercy Jelagat, in an interview with NTV on Saturday, said she has been selling the masks to motorists, passengers, and passersby since Kenya confirmed its first Covid-19 case mid last month.
"I started selling face masks because of many reasons, first is because I don't have formal employment in the field that I trained for as a nurse and since I am jobless I decided to sell face masks to make ends meet," said Jelagat, who is in her mid-20s.
"Before I sell masks to my clients, I always tell them about coronavirus, I tell them about the correct preventive measures and how the disease spreads." 
Jelagat says she is ready to join other Kenyan health workers in the fight against the pandemic that continues to wreak havoc around the world.
"I won't fear because if I fear, who will help people and I am trained for that job?" she posed. 
Last week, the government announced it will be hiring about 6,000 health workers to help fight Covid-19. Jelagat hopes she will secure a place during the mass recruitment.
Health Secretary Mutahi Kagwe said 5,000 of the new health workers will be deployed to counties, and 1,000 will remain at the national hospitals.
"We hope to complete the hiring by Wednesday next week," Kagwe said in a press briefing.
Kenya has so far confirmed 126 cases of Covid-19, four recoveries, and four fatalities.