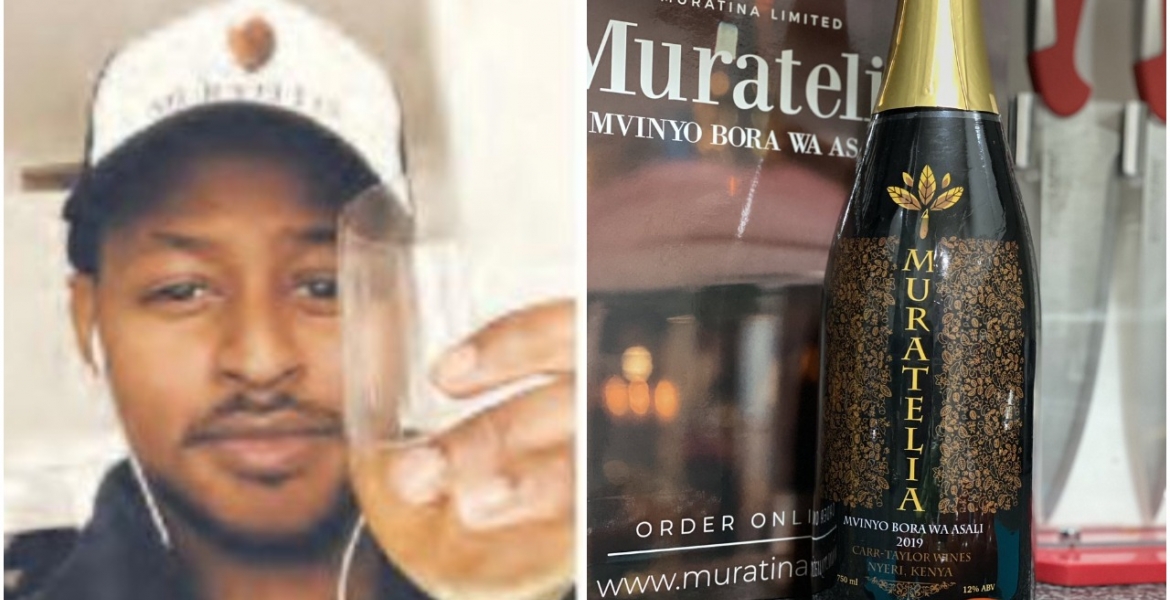 A Kenyan man has opened up on how he managed to turn Kikuyu traditional brew, Muratina into a successful business venture in the UK.
King'ori Wambaki brews, sell and markets Muratina as wine spiced with honey under the brand name, Muratelia. 
Muratelia, has an alcohol volume of 12 percent and is sold in the UK to customers under the age of 35 years. The drink retails at between £10 (Sh1,491) and £25 (Sh3,727) depending on where it is sold.
"Cheshunt is located outside London. We used ingredients that are available here in the UK as we have not yet reached a point where we can import products from Kenya," Wambaki told a local news outlet. 
"The business provides income better than what I can earn while being employed," he added.
Wambaki, who hails from Othaya in Nyeri, and has lived in the UK for nearly three decades, says he made a comprehensive research on how to market his product. He owns three restaurants and four shops in the UK where he has employed many people.
He notes that he succeeded since he had no competition as the drink was a new product in the UK market and plans to expand his business to Kenya.
"The whites love it despite it being a Kenyan drink. In June we may start producing it in Kenya," he added. 
Wambaki holds a Master of Science in Finance and Management from Loughborough University and a Bachelor of Science in Economics from the University of Bradford.