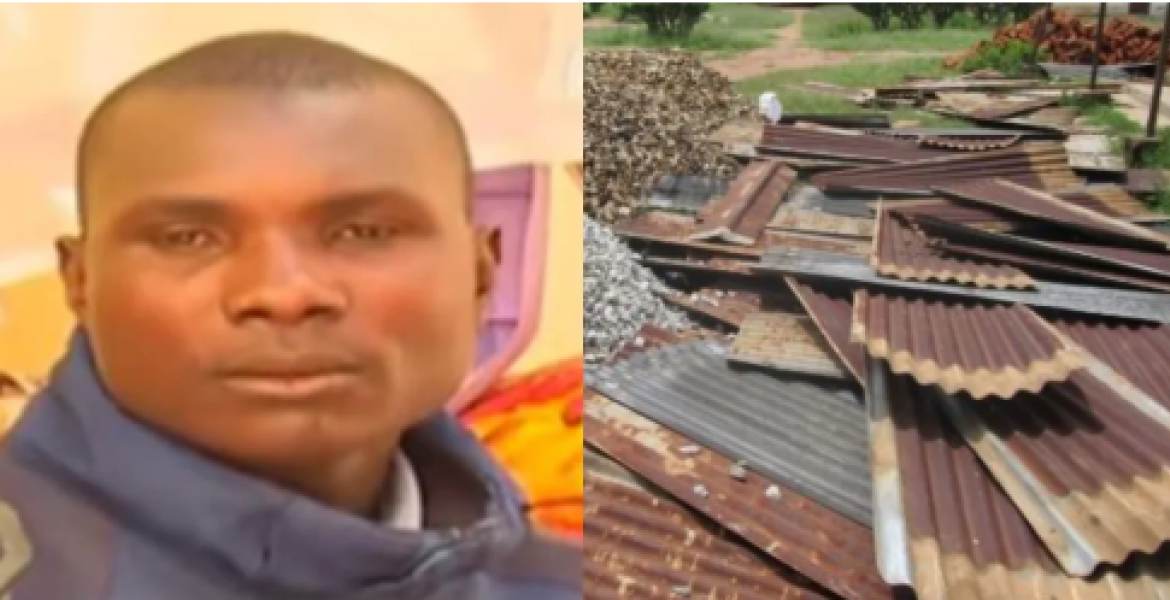 A Kenyan family on Friday endured a cold night after their landlady removed their house's roof over Sh500 rent arrear.
Elijah Okumu, a boda-boda operator in Eldoret town, said the landlady instructed a carpenter to remove his house's iron sheets after he failed to pay her the amount. 
Okumu told KTN News that the dusk-to-dawn curfew and the strict safety measures imposed by the government on boda-boda operators to stem the transmission of coronavirus has affected his daily income. 
"When the landlady came she told me to pay the Sh500 rent arrears but I told her I did not have cash at the moment. After a few minutes, she sent a fundi who came and removed all the iron sheets leaving us in cold yet we have a young one-month-old child," said Okumu.
"The economy has deteriorated, the most I can get after a long day is Sh300 out of which I have to buy food, purchase fuel for my motorbike and pay for its loan." 
Okumu's wife, Bosibori said the roof was removed when she was sleeping with her baby.
 
"Yesterday as we were asleep, I heard a bang outside as soil particles were dropping down on my baby. I asked my son to go and check what was going on and he confirmed someone was on the roof busy removing the iron sheets," she said. 
The incident comes at a time when some Kenyan landlords have waived rent for their tenants due to the financial challenges occasioned by the Covid-19 pandemic.