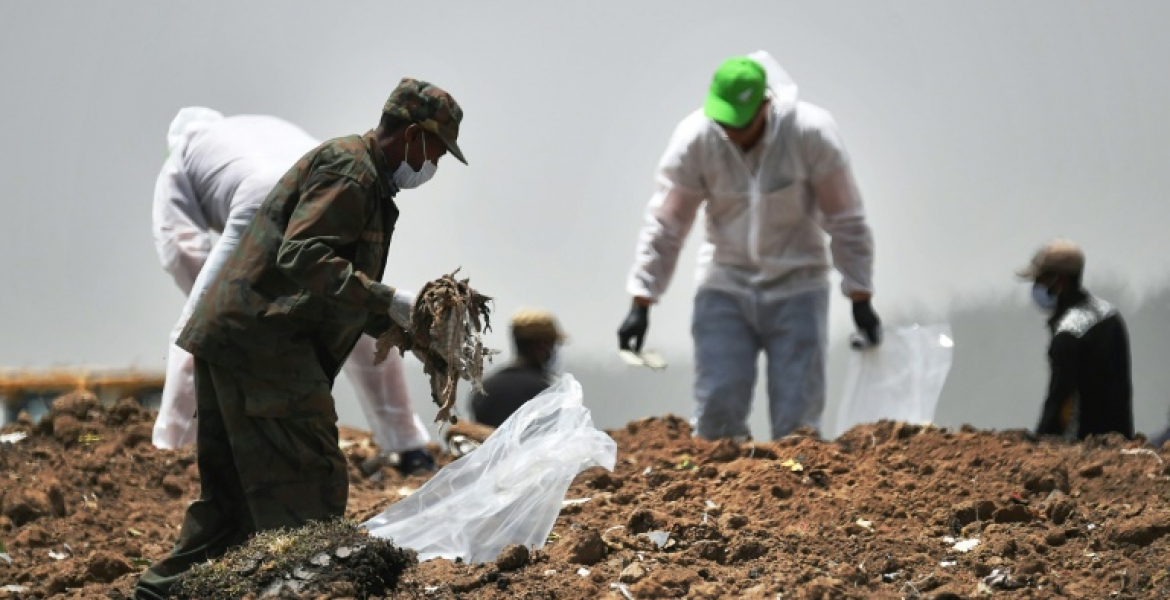 Four Indonesian nationals have been accused of offering bribes to families of Kenyan victims of March 10th, 2019 Ethiopian Airlines crash for them to switch lawyers.
Kenyan police and immigration officers were tipped off about the four foreigners' bribery mission in the country by a friend of a family member represented by Clifford Law Offices, The Star reported.
The four Indonesians identified as Ivan Henry, Vini Wulandari, Gustavina Komala Gani and Mohammad Narobby face possible deportation after they were summoned by the Immigration Department, according to The Star.
''The undersigned have been summoned to report to Immigration office under section 49 (8) of the Kenya Citizenship and immigration Act 2011,'' a summoning letter dated November 27th read in part.
The suspects are said to have offered cash to Kenyan families to lure them into dropping attorneys representing them in their case against US planemaker Boeing and pick Steve Marks of Podhurst Orseck in Florida and New Jersey-based lawyer, Arthur E. Ballen.
One of the suspects, Vini Wulandari would allegedly contact the affected families pretending to provide news about the court case in Chicago after which he would ask them for a meeting where he offered them cash to switch lawyers. The families are already being represented by various law firms in the US among them Clifford Law Offices, Ribbeck Law Chartered, Wisner Law Firm, Kreindler and Kreindler LLP.
Another suspect, Ivan Henry reportedly confessed that they offered local lawyers up to $30,000 (Sh3 million) and $20,000 (Sh2 million) to plane crash victims' families.
Many law firms are eying a piece of compensation funds from Boeing, which in September announced plans to begin paying $50 million to families of more than 300 victims of two 737 Max crashes. The offer meant that families could get $144500 for each victim.
Attorney Bob Clifford, who represents tens of families affected by the Ethiopian accident, has since dismissed Boeing's offer, terming it as 'disingenuous' and 'vague', according to CNN. The Nairobi-bound Ethiopian plane went down six minutes after leaving Bole Airport in Addis Ababa, killing all 157 people on board, including 36 Kenyans.