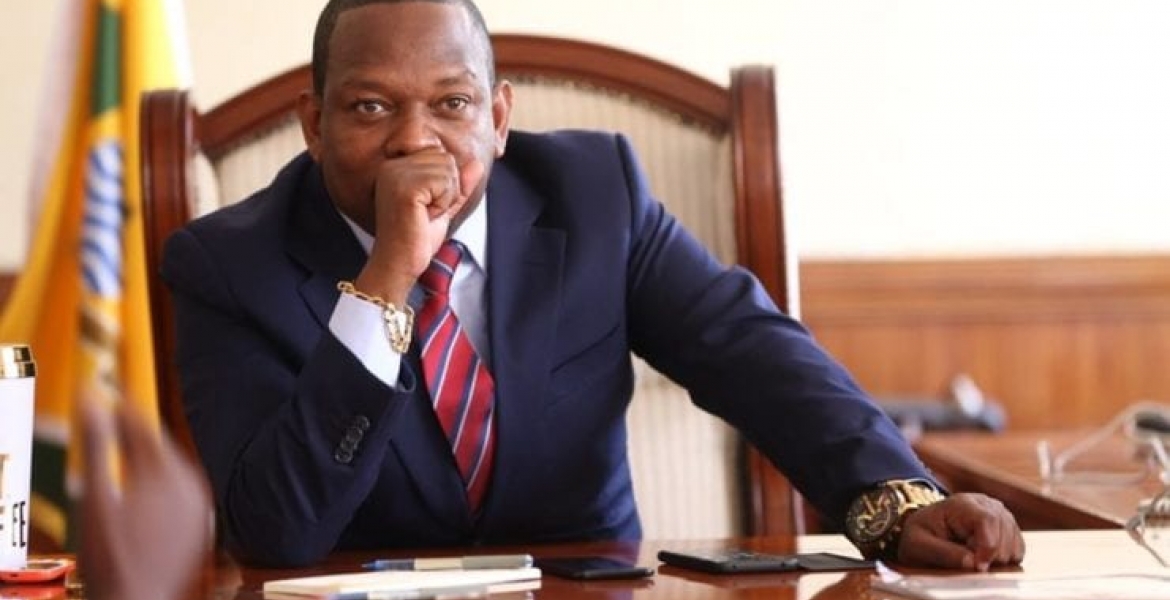 Nairobi Governor Mike Sonko could lose his seat if authorities succeed in their bid to have him return to prison to complete his sentence.
Prison officials want Governor Sonko back at Shimo la Tewa Maximum Security Prison, where he is alleged to have escaped before the end of his sentence, according to Sunday Nation.
In response to an inquiry by Ethics and Anti-Corruption Commission (EACC), Shimo la Tewa prison said Sonko should be sent back to the facility to serve his pending jail term as well as charged with the offense of escaping from prison.
Prison records sent to EACC shows that Sonko was convicted on March 12th, 1998, for failing to attend court in CF 675/97 and CF 1727/96. He was ordered to pay fines of Sh200,000 and Sh500,000 respectively or serve six months in prison for each sentence in default.
He was unable to raise the amount and was committed to Shimo la Tewa to serve his custodial sentence. Sonko was then admitted to Shimo la Tewa under prison number P/No. SHO/477/1998 and was scheduled to be released on March 11th, 1999.
However, he mysteriously left the correctional facility on April 16th, 1998, a month after his incarceration.
On November 15th, 2000, the officer in charge of Industrial Area Remand Prison sent a signal to Shimo la Tewa stating that Sonko had been remanded pending other criminal offenses. He was labeled a dangerous criminal and was, therefore, transferred to Kamiti Maximum Prison under number KAM/1255/001.
Based on information received from Director of Public Prosecutions concerning Sonko's previous criminal records, EACC opened a probe after registering a complaint on September 19th, 2019.
EACC said it verified the information provided by DPP with various police stations and prison authorities. Sonko denied having been convicted, which according to the court affidavit was not true.
This means that Sonko contravened Sections 13, 29 and 30 of the Leadership Act, 2012 by failing to honestly present information to the public, falsifying records and giving false and misleading information to Independent Electoral and Boundaries Commission (IEBC) in order to be cleared to run for political office.
"That the first interested party, Hon Mike Mbuvi Sonko failed to disclose this information in the self-declaration form wherein one of the moral questions was: "Have you ever been convicted of any offense and sentenced to serve imprisonment for a period of at least six months?" He answered 'No', which from the foregoing information was not true," says EACC in court documents.