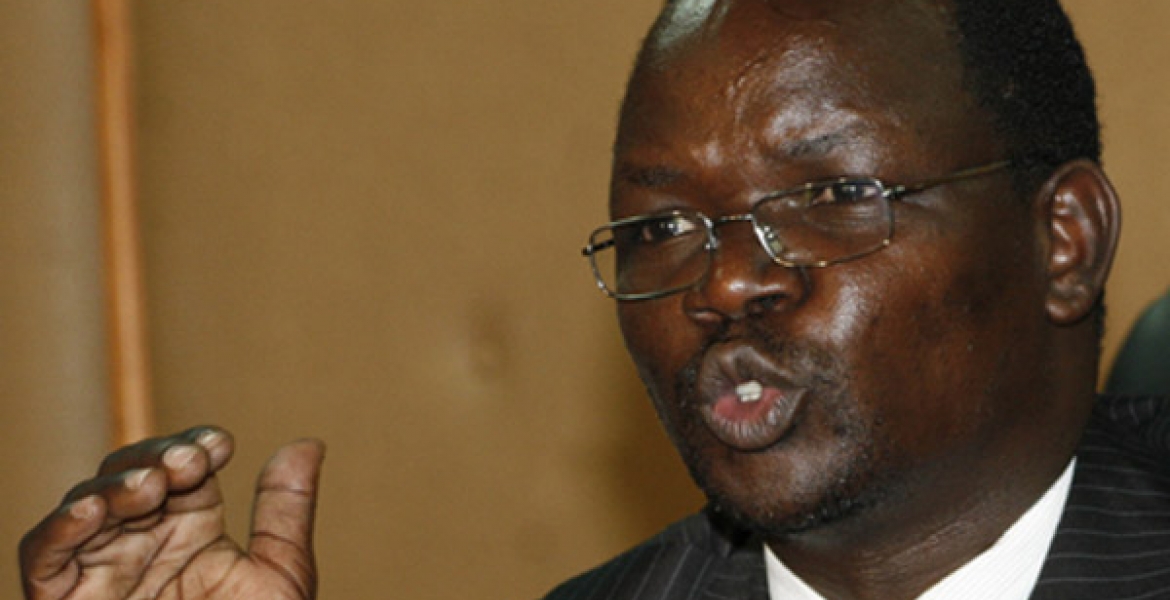 West Pokot Governor Prof. John Lonyangapuo was on Tuesday put to task by Senators to explain the absence of the county's Deputy Governor in the country for several months.
Appearing before Senate Devolution Committee, Governor Lonyangapuo had a difficult time explaining the whereabouts of West Pokot DG Dr. Nicholas Atudonyang.
He told members of the committee that Atudonyang, who practices medicine in the United States, was still there looking for donations for West Pokot County.
"My deputy governor comes [to Kenya] on and off," Lonyangapuo told the committee.
"He left Kenya for the USA on December 2018 and was to return to the country on April 2019. That did not happen because he fell ill." 
"He is a practicing neurosurgeon. I am told he is still unwell, though I am not sure if he, indeed, is ailing," Lonyangapuo noted.
Lonyangapuo further indicated that Atudonyang was working around the clock to get medical donations from US donors and explained that he no longer receives a salary from the county coffers.
"The last time he was away for six months, we had agreed that he marshals donors to assist the people of West Pokot. The [medical] equipment that he requested arrived in Kenya in September 2018. After the arrival of the facilities in Kenya, he extended his stay in the US."
"I, thereafter, told him it won't be possible for him to continue earning a salary as the deputy governor, yet he is hardly in the county. He agreed to forego his salary, beginning September 2018. Even when he travels, he is not facilitated by the county government," said Lonyangapuo.
 "If you really want to know where he is, the Senate or Parliament [committee members] can take a flight to check on him," he concluded.