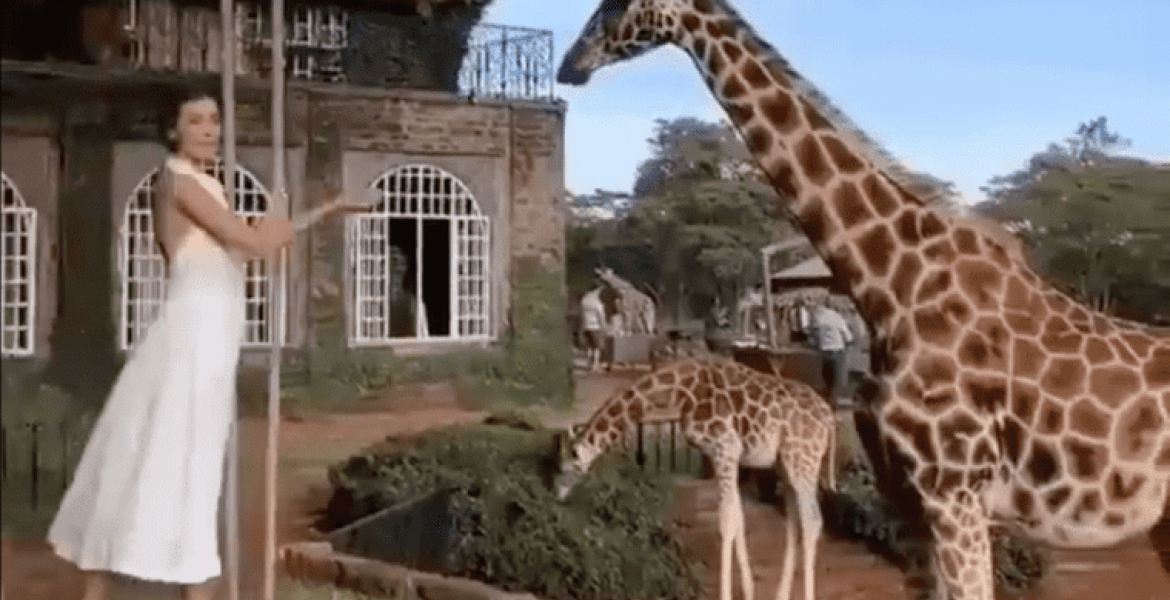 Kenyans online reacted to a tweet of a foreign tourist visiting the Giraffe Manor in Nairobi after she stated that the Kenyan capital is in Africa.
Gia A, whose Twitter profile shows she is from San José, Costa Rica posted a 35-second clip, where she is seen feeding one of the giraffes as the song Lovely by Billie Eilish and Khalid plays in the background.
"Hello Twitter world, hope you all are having a nice day. This place: Nairobi, Africa," she captioned the short video.
Kenyan online users flocked her comment box to remind her that Nairobi is in Kenya and not Africa while others wondered which Nairobi she was in.
"Another Tweet to be reminded we are using the wrong Nairobi," a user named Nyawira said.
Sewe Saldanha noted: "Again, which version of Nairobi is this?…do I need a visa to visit this Nairobi?"
Kitonga Ngei quipped; "I need to upgrade to this version!!" 
Jacksy replied: "Which governor are they using….sisi tunatumia Sonko." 
Eric Mwangi stated: "Saying Nairobi, Africa is like saying London, Europe. Say Nairobi, Kenya like you would say London, UK." 
Moraa Mageto tweeted: "Nairobi is the capital city of Kenya. Kenya is a country in Africa. Africa is a continent." 
The Giraffe Manor in Nairobi was listed among one of the greatest places to visit in 2018 by Time Magazine's with rates starting at $565 (Sh56,500) per person per night.