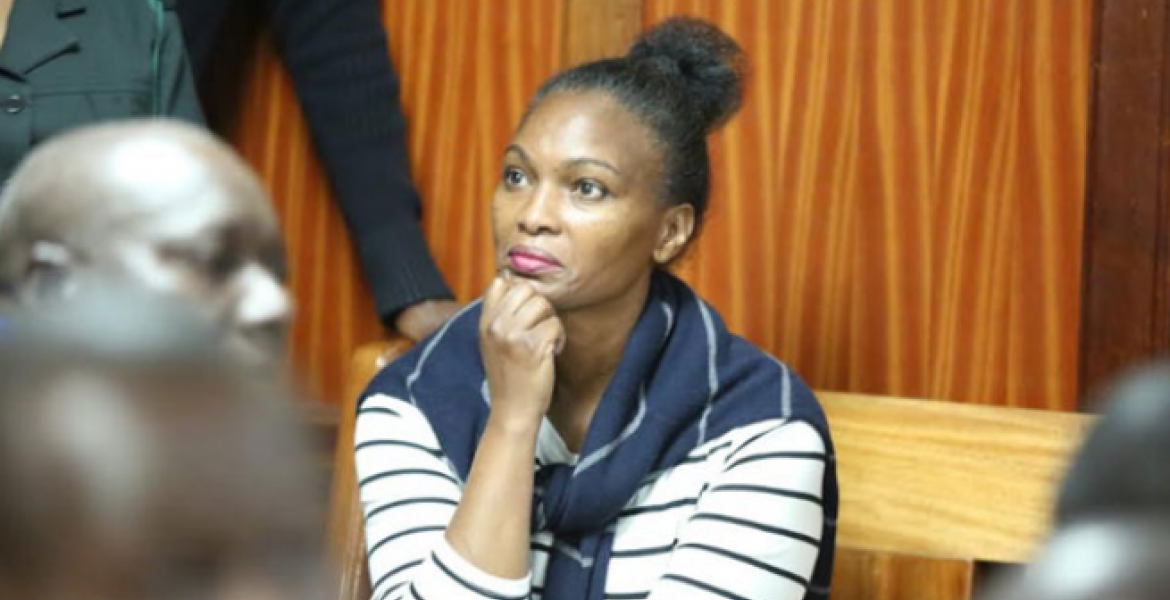 Sarah Wairimu, who is accused of killing her Dutch husband Tob Cohen, will remain in remand until October 11th, when the court will make a ruling on her bail application.
Her bail application was heard on Friday before High Court Justice Stella Mutuku, a day after she pleaded not guilty to murder charges.
On Friday, the prosecution opposed her release pending trial arguing that her character after her husband disappeared on July 19th is questionable.
The court was told that Ms. Wairimu reported the tycoon's disappearance 13 days later and lied that he travelled to Thailand for treatment.
The prosecution further claimed that the accused person's attorney, Phillip Murgor was contacting potential witnesses through her instructions. The court also heard that the accused and her lawyer created disturbance during Cohen's burial by asking some mourners to leave.
"The conduct of Wairimu of hiding the body in the underground tank warrants the denial of bail," the prosecution argued.
The prosecution also suggested that Wairimu is a flight risk given that she is facing serious charges of murder.
"There is a high possibility of the accused absconding bail because if found guilty. The sentence is serious."
Wairimu's lawyer Murgor dismissed the prosecution's submissions, stating that it was unable to prove claims that she would interfere with evidence and witnesses.
He also rubbished allegations that Wairimu has no moral support from her family and urged the court to release the accused on bail as there are no substantial grounds to continue detaining her.
"Her father, mother, and brother are in court and therefore the claims are not true," Murgor noted.
Wairimu was charged that on the night of July 19th and 20th in Nairobi, she killed the 71-year-old businessman together with others, not before the court.
Cohen, who had lived in Kenya for 32 years, went missing on July 19th before he was found dead on September 13th.
His decomposing body was retrieved from an underground water tank at his home in Nairobi's Kitisuru estate.  He was buried at the Jewish Cemetery in Nairobi on September 24th.