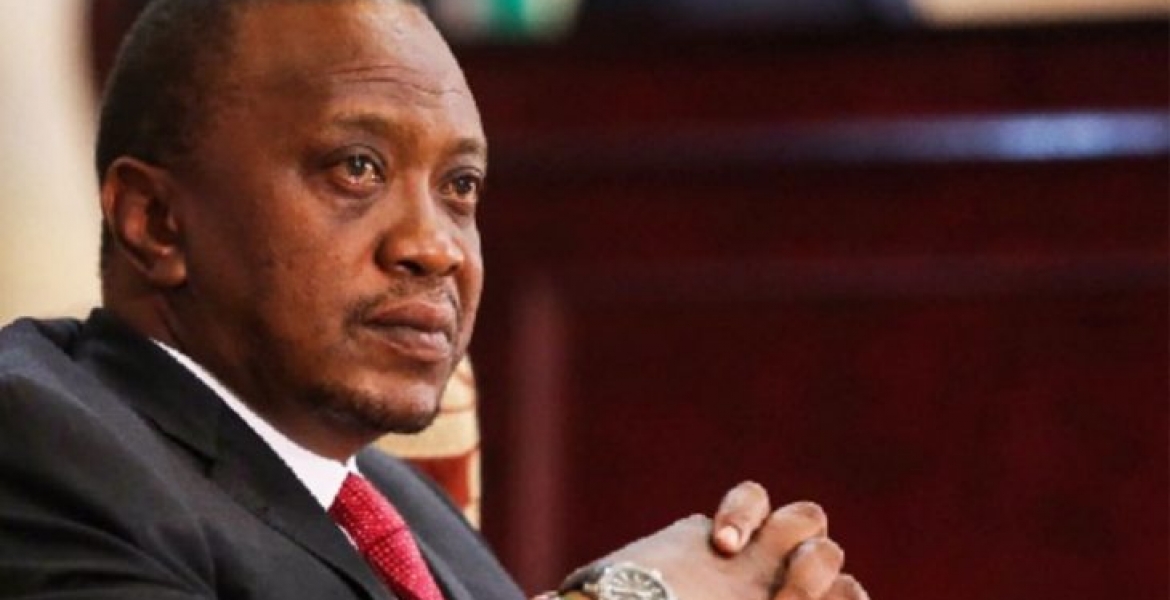 Kenyans on Friday took to social media to express their frustrations with President Kenyatta's administration over unfulfilled pledges and poor state of the nation.
Using hashtag #DearUhuruKenyatta, online users highlighted the various promises that the Jubilee government made but are yet to be fulfilled and the many challenges Kenyans are experiencing today.
The main issues Kenyans on Twitter mentioned include poor economy, unemployment, high cost of living, corruption scandals and over borrowing, among others. 
 
Here are some of the tweets;
@Ibra_MosheQs tweeted: "#DearPresidentUhuru I'm a Kenyan Citizen and I really wish that I could say much but the burden in this country has killed my voice. I've tried to write this letter to you but tears is all I get. We're in pain Mr. President."
@cbs_ke noted: "On Sunday a mother and daughter drowned in Likoni and the Kenya Navy and Coast Guards did not act immediately. But we are seeing the Air Force and Navy practicing their skills to show to the world how good they are during the Mashujaa Day." 
Elwak M. posed: "Must everything be a scam in this administration? Even condoms? If we all die, whose taxes will you guys be enjoying and misusing?" 
@atika_paula wrote: "In Kenya, unfortunately almost everything is scam, huduma number, scam, sanitary towels, scam, condoms, scam, NYS, scam.. #DearPresidentUhuru."
@nahashon87 stated: "#DearPresidentUhuru
-Your govt brings unscrupulous foreigners
-These foreigners bribe politicians & govt officials
-They poison communities through shortcuts
-Cancer becomes rampant, foreigners run away
-Kenyans beg for medical donations
-Kenyans die."
@Bethuruto tweeted: "😭USAID is scaling down it's donation through AMPATH Plus by 30%. Andela moved it's African Hub to Kigali & laid off its Kenyan staff. Choppies is moving out. Sportpesa laid off its 400 employees. ODM to get ksh. 6.2b. Am crying for the Kenyan Youth!"
@VictorMochere noted: #DearPresidentUhuru these are the youth you have employed so far: 1. Moody Awori - 91 years old 2. Francis Muthaura - 71 3. Chris Obure - 75 4. Matu Wamae – 79 5. Beth Mugo – 79 6. Musikari Kombo – 74 7. David Musila – 75 8. Marsden Madoka – 75 9. Esther Murugi – 65"