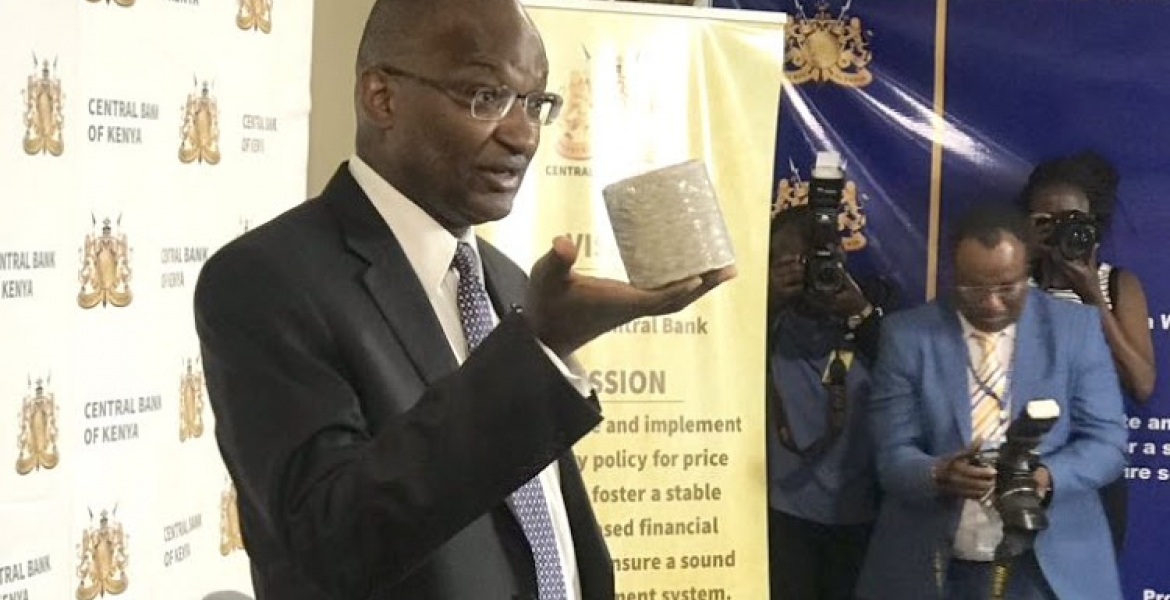 Kenyans failed to return more than seven million pieces of old-generation Sh1,000 notes before the September 30th withdrawal deadline.
Speaking during a press briefing on Wednesday, Central Bank of Kenya (CBK) Governor Dr. Patrick Njoroge said Sh7.4 billion worth of old one thousand shilling notes are now worthless papers.
Njoroge indicated that there were 217,047,000 pieces of old Sh1,000 when the demonetization process was announced on June 1st this year. He said 209,661,000 pieces of old notes were returned by the end of September 
"The value of money that did not come back is equivalent to the value lost during the Goldenberg case," said Njoroge, adding that the demonetization process was a success,
"3,172 suspicious transactions were flagged during the demonetization period," he noted.
Njoroge said investigating authorities including Kenya Revenue Authority (KRA), Ethics and Anti-Corruption Commission (EACC), Financial Reporting Centre (FRC), and Directorate of Criminal Investigations (DCI) are carrying out relevant investigations into the suspect transactions.
On claims that the demonetization exercise did not go as planned, Dr. Njoroge stated: "There was no impact on inflation. There was no queue of buyers of high-value assets to launder money – AML/ CFT measures were applied on the forex market, thus no impact on the exchange rate and there were few queues at banks."
During the presser, Dr. Njoroge held up a briquette of the shredded old Sh1,000 notes.
"If you put all the 217 million pieces of the Sh 1,000 notes, they would fit in only five 40-ft containers. When we receive banknotes, we punch them and shred them, then compact them into a briquette," he told reporters.